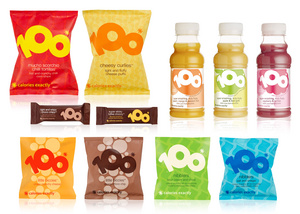 Life's just too short to spend time totting up calories, so thank goodness for the new range of snacks and smoothies from Calories Exactly. Perfect for the pre Christmas diet, Calories Exactly is all about great tasting, pre-portioned, normal food and drink that counts all the calories for you and shows them clearly on the front of the pack, whether it's 100, 200 or another exact amount.
Perfect for people who live a healthy lifestyle and watch what they eat, but don't want to spend all day thinking about it. And great for people who like to treat themselves to a tasty little something now and again and even eat the whole pack without feeling guilty about it (doesn't everybody?) Best of all, it's not diet food, so there are no artificial sweeteners, there's no weighing involved and you don't have to stick to a dull, tasteless regime. Calories Exactly doesn't claim to make you slim, but it does help you enjoy living a healthy balanced life just that little bit more.
These Tasty Little Numbers™ are now available in Superdrug nationwide.