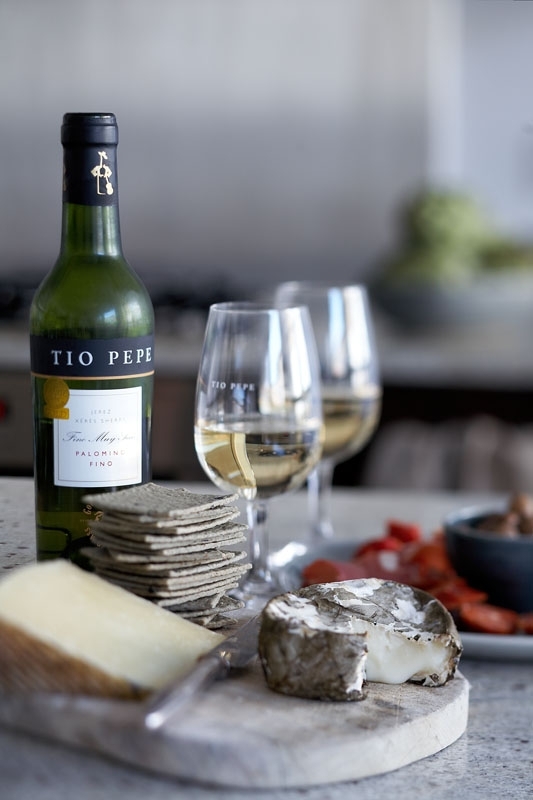 Sherry and Christmas, it's like pudding and brandy butter and sleeping in front of the Bond film on the telly – a UK institution. My parents had one bottle of Bristol Cream which along with Warnink's Avocaat and Stone's Ginger Wine lay unloved and stuck to the floor of the drinks cabinet the rest of the year round. Granny used to have the Bristol Cream before lunch and soon after that a choking fit which would last all through the prawn cocktail starter.
Now Tio Pepe is another thing altogether and something that my parents would have eyed with suspicion, worrying that it might indicate ideas above one's station, such as buying a Volvo instead of the latest Cortina, or going to France and not Spain for the holidays. I have a soft spot for the Bristol Cream for nostalgic reasons but I drink the dry stuff normally and it's great chilled and served with nibbles at any time of year but Xmas always seems best.
Not a lot of people seem to know that it needs to be drunk within days once opened, just like a wine, and like a white wine it goes great with tapas and with savoury nibbles like some decent ham, chorizo, olives, nuts, Manchego cheese and bread and oil. And in the summer, prawns and shrimps too.
So combine the both this Xmas with a Tio Pepe Gourmet Grazing Box, a great gift for any food-lover or a real treat for a luxury night at home packed with savoury snacks as the perfect accompaniment to Tio Pepe 's dry taste.
As well as a bottle of Tio Pepe, the gourmet box contains wonderful food from the very best delis and suppliers and contains some Romanico olives, Manchego cheese, Wild Boar Prosciutto, Artichoke hearts, Jamon de Teruel, Piquiila peppers stuffed with salt cod. Romanico Salted Almonds, Black Olive Crackers, Chorizo and some of Alex James Little Wallop cheese and all for £45 plus delivery.
Buy it here
Tio Pepe on its own costs from £8.99 and is available from Waitrose, Tesco, Morrisons, Asda and Sainsburys, with half bottles available from Co op and Booths from £5.19