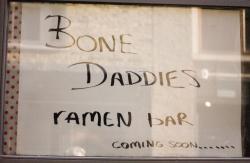 Ross Shonhan is standing in the projected centre of ramen action at Bone Daddies; in his mind he can probably already hear the contented slurps.  Dust mites dogfight around his head sparkling in the glare of work lights, the walls look like they've just been attacked by a hammer wielding maniac, while the floor is an uneven dirt bed scattered with cables and power tools. He's a happy man.
'Today we're templating our furniture,' he shouts above the roar of the workmen's radio.'It's going to be high stools at benches and at counters against the walls and windows and with a big table in the centre. We've got a bar being built offsite for the Asahi beer super creamy head, dispenser with a temperature display that shows how cold the beer is coming out. I like a cold beer coming from Australia as I do! That will go where all this rubbish is now.'
There certainly is a lot of rubbish; the previous owners a Thai restaurant, seem to have left like a defeated army, rapidly and leaving their equipment behind.  I feel like picking up a broom myself such is Ross's infectious enthusiasm for the space.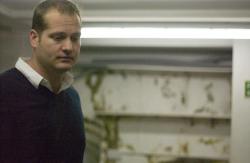 Ross is all about the ramen, those wheat noodles beloved of the Japanese.'So many people over here think Japanese means sushi, sashimi, basically'expensive',' he says disappearing down a central staircase so we can get away from Dappy on the radio. Russ reckons he can change all that, for a start there will be vintage rock and roll music, just as in Japan, and Dappy music won't be on the menu.'No reservations either, so there's going to be a standing counter where you can get a drink and a snack while waiting'.
He certainly no hopeful with a fryer and basic training like many of the burger and chicken wannabees. He's a proper chef with a clear-eyed, hard-earned professional view of food and business and believes ramen will be as sought-after as any of the current crop of popular'fast' foods, and let's face it 127 million Japanese can't be wrong.
Ramen are Chinese in origin, served in a broth with the dish varying depending on which region or even town in Japan it's eaten. Nearly always though the stock is pork based and the broth thick or clear depending on the use of the bones. Every ramen maker has his or her own stock recipe, guarded with the zeal of Colonel Flanders before a congressional enquiry. Ross is no different, but he admits that bones will obviously be playing a big part in his mix.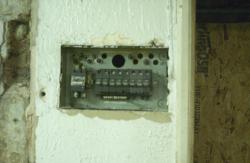 Australian-born and a former head chef at Zuma and Nobu, Ross has an obsession with ramen going back years. He's read all about noodles and still finds the subject fascinating and at Bone Daddies there will be 10 different ramen dishes on the menu, the choice distilled from his researches and mixing classics with some very unique new ones.
Downstairs the space that will be a kitchen is an even bigger mess. Ross shows me the stuff left behind and now being thrown out; it's filthy. God knows how the last restaurant avoided poisoning people. In its place will come fresh tiling, piping, brand new equipment and work surfaces and a big walk in cold room.
He shows me another room off to one side,'This will be either seating or something a bit different like a shabu shabu den or a sake lounge or a wagyu den, he explains.'I want to create a world beyond sushi, but there will be some sashimi though because I do like sashimi.'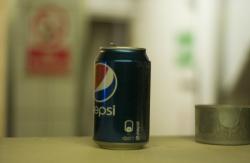 There's nowhere to make the noodles though?'No. We'll be getting ours in because the machine from Japan costs £50,000. I've found a Japanese guy in north London who has the equipment and he and I have worked together the last few months to develop a recipe I'm happy with. As long as my guy is consistent, why bother taking up the money and the space?'
But the all-important stock is a different matter.'That we definitely make on site,' he affirms.'One big kettle is here already and one to come.  These will be working 24 hrs a day, they're a great investment as I can confidently leave them running all night long with the lid down and know they're safe.'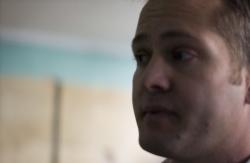 Stock is crucial.'Miso, soy, sesame and chilli usually flavour just one stock but we intend to have up to five stocks going at the same time because we will have some dishes that we think are best with a fish stock, some with chicken, some pork and some will be a mix. It's also quite common in Japan to put dried fish into a chicken stock to layer the flavours.'
I leave him standing amidst the chaos, ramen dreams shining brightly. Will he make it in time for opening?'You always want more time to get ready, but then the more time you have the more time you waste,' he says cheerfully.
Bone Daddies is scheduled to open early November
30-31 Peter Street, London W1F 0AP.
Follow Ross for updates @bonedaddiesRbar