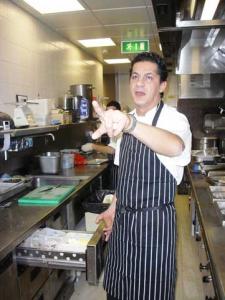 'Sabrina, how are you?" says Mazzei with all the warmth of a long lost relative, following up with a kiss on both cheeks. I try to control my giddiness and act professional, yet I can't help but be in awe of this man and his achievements. After all, Francesco Mazzei is THE hottest Chef in the country right now and probably for some time to come, so you can't blame a girl for feeling a little nervous. 'A glass of Prosecco for the lady" – I politely decline in favour of a diet coke instead. 'Diet coke?" he says, raising an eyebrow. 'No, come on, have some Prosecco…" I sheepishly assure him that a diet coke is fine and he finally orders it for me.
Encouraging me into his brightly lit semi 'ouvert' kitchen, his Chefs are all busy preparing for the evening's service. Everywhere you look, food catches your eye: deep fried sage leaves, slow roasted tomatoes with herbs, beef fillet and beautiful lobsters being expertly prepared. The aromas, sights and sounds seduce my senses and are making my mouth water. Mazzei comes up behind me as I get a lesson on the difference between 'Arragosta' a'Astice', which are both Italian words for lobster. He makes his presence known, like a lion roaring proudly over its pride. He jokes with his team to get on with their work, but with dinner service approaching, I wonder if perhaps he isn't joking after all. His staff seems comfortable around him, which is the sign of a well-run kitchen. Another staff member walks in to the kitchen and Mazzei jokes 'Have you just woken up? Somebody get this man an Espresso and put it on my tab". Humour is necessary to break tension when you work in a kitchen; clearly Mazzei knows and appreciates this important fact.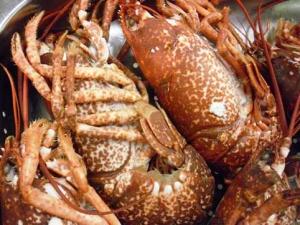 'Professionally it has been the best year of my life and I think I truly deserve it for all the pain and stress I have been through. I come from a poor background, so this is a dream for me, a dream that came true." Mazzei speaks in the manner of a conqueror, one who understands what it is to struggle and to fight for the things you want in life. 'I have the craziest business partner in the world and the craziest team in the world and they make me very happy." He makes several references to being a little crazy, but you can't help but feel that there is nothing unhealthy about his brand of crazy. In fact you envy it somewhat deep down and find his brutal honesty endearing. He is quick to deliver the exciting news, (exclusive to Foodepedia) that after 16 months in business with L'Anima, he is planning to open another restaurant in 2010 and between you and me, if it's anything like L'Anima, it will only further catapult Mazzei into the realms of culinary über-stardom.
'When we started it was really tough, we opened this place and we spent lots of money only to realise we were on the brink of an unimaginable financial. To be honest I was a bit nervous about the future, but slowly, day after day, I have built up my reputation in the City and people are incredibly loyal. There was a need for some great restaurants in the City and what we do at L'Anima is very much 'Mamma's cooking, using Chefs' hands' and that's why nearly 80% of our diners are regulars."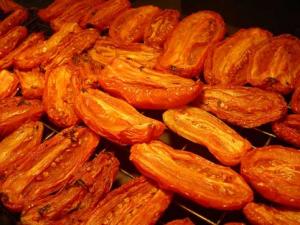 It wasn't always so successful and straight forward for Mazzei. He recalls a time 20 years ago, back in his home town of Calabria in Italy when things were most definitely not looking up. 'I will tell you a story… when I was 18, I had my first restaurant in Calabria. My brother was a policeman and my father a very well respected local figure, both extremely unhappy about my new restaurant venture. They knew the area well and knew that the Mafia always penetrated local businesses, with the eventual goal of taking control. But I was young and stubborn and adamant that I would never get involved with the Mafia and that I knew better. As my father had predicted, unsuspectingly, I was approached by various figures wanting me to use certain suppliers for sourcing different produce for the restaurant. Produce was poor and deliveries became unreliable, but despite this I was green and still under the illusion that my business was Mafia free, until one day one of my staff got arrested, followed by another and only then did I begin to see the trouble unfold. My father and brother paid me a visit and told me in no uncertain terms that if I'm not careful, the mafia will kill me. When my father is serious, you don't argue, you listen and so I fled Calabria within a few weeks. I guess he saved my life, so I have a lot to thank him for. Thanks Dad!"
Mazzei is an animated story teller and a man that likes to talk. One who engages you with tales and theatrics, regularly going 'off-script' to illustrate his point, but the one thing that is evident from the way he speaks, is his passion. Passion for life, passion for food and passion for his work and it is incredibly infectious. He credits consistency, passion and 'having heart' for his success in life. 'When you do something with your heart, people always appreciate it. I always cook with my passion."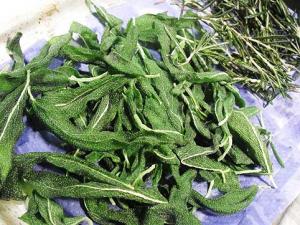 When asking him whether or not he wants a Michelin star he replies "5 years ago I would have cried at the thought of a Michelin star and I still may cry if I ever get one, but coming from a poor background, my cooking is very much 'Mama's cooking' and maybe this isn't what Michelin are looking for. But of course if they do come here and they like it, then fantastic! But it's not the end of the world if I don't receive one, although I know my team will be overjoyed, but keeping a consistently high standard is really what is important to me." Without saying it to Mazzei, I should think those are exactly the qualities that Michelin would be looking for, before awarding a star. No doubt they have paid several visits to him in recent months, let's see if he makes Michelin's new years honours list.
Confident, verging on cocky, but in a most enjoyable way, this man has bags and bags of talent and just as much heart to go alongside it. 'I really want to take L'Anima as far I can. A lot of people think I should write a book, but why should I share my recipes with people? If I did a book, I would really like to go home to Calabria and show people that we are much more than just a town famed for its Mafia connections, there is fantastic food and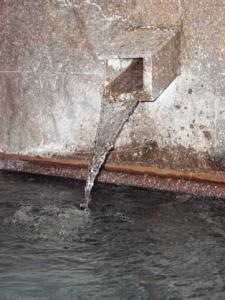 produce and culture in abundance. We have a saying in Italy – Dimmi comi mangi e ti diro' chi sei – which means – Tell me what you eat, I will tell you who you are – He then leads me into the kitchen and insists on making me a very special plate of pasta, despite my false insistence that it's unnecessary. Inside I was dancing, you must understand. He takes some pasta, similar to Tagliolini, adds it to a pan of rich Italian butter infused with the scent of white truffles… 'Smell that" he says raising the white truffle to my nose, its heavenly scent intoxicating me. He wants you to understand the ingredients, the process and the passion with which each dish is created. 'Do you like hazelnuts?" He lightly toasts them and adds them to my pasta and I cannot take my eyes off what he is doing. He then gently turns the pasta out onto a plate for me and turns and grabs the white truffle, generously slicing it over and over above my pasta dish. I can't stand it anymore, I'm salivating and have to dive in… and it is simply incredible. Just a little fresh pasta, some butter and a handful of hazelnuts with shavings of white truffle. Nothing more, nothing less and nothing short of absolute perfection.
——————————————————————————————————
L'Anima hold cookery classes on a Saturday once a month, where chef joins you for a typical Italian breakfast, followed by 2 hours of cooking in his kitchen with Francesco and his team. After the cookery session there is a wine tasting with a L'Anima Sommelier followed by a sit down leisurely lunch. For more information on available dates, contact the restaurant directly on: 020 7422 7000
L'Anima – 1 Snowden Street, Broadgate West, London EC2A 2DQ
You can also visit Francesco and Linda Yau's neighbourhood gourmet haunt
'Cocorino' – Foccacia and Gelato Bar – at 18 Thayer Street, Marylebone, London W1U 3JY