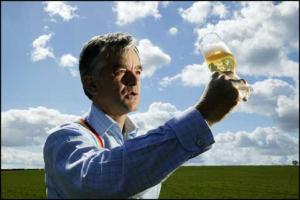 On Tuesday 24th November, the White Horse Pub in Parson's green will be hosting a seven course beer and chocolate influenced tasting inconjunction with the Beer Academy. Guests will have the opportunity to discover some fantastic savoury and sweet chocolate creations alongside nine brilliant beer matches presented and rationalised by Beer Academy expert Rupert Ponsonby. Tickets for this event cost £20 and can be purchased online at the White Horse website, on a first come, first served basis.
The rationale behind the tasting:
Chocolate can make a difficult partner for alcoholic drinks, particularly wine, which often struggles to marry with the chocolate. More often than not the chocolate kills the flavour of the wine. However, the roasted malts in many beers have taste characteristics in common with chocolate, producing flavours of fresh-cooked bread, toast, caramel, chocolate and coffee. Add to this the exciting spicy hop qualities of so many beers and this gives some extraordinary and surprising partnership possibilities.
The menu will include:
·Avocadoand White Chocolate Cheesecake with Triple Karmeliet, 8% abv
·Chicken,Chilli and Chocolate Enchilladas with double Dog Pale Ale, 11.5 abv
·RabbitCasserole , Root Veg mash and chocolate sauce with Trappist Achel, 8% abv
·ChocolateFondant with Echte Cherry Beer, 6.8% abv
…..with more surprises on the night.
The evening is for those who want to create dishes with a difference or who simply want a great night out.