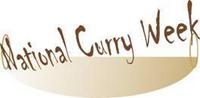 National Curry Week 2009 is set to start. Running from 22nd to 28th November, throughout Britain, it has the dual aims of promoting the cuisine and culture and raising money for the less advantaged around the world.
2009 marks the 200th anniversary of the first Indian restaurant opened in Britain (Hindoostanee Coffee House) by Sake Dean Mahomet in London in 1809, details of which are at www.menumagazine.co.uk . From those very early beginnings, curry has grown to be referred to by some as 'Britain's national dish' with hundreds of millions of pounds generated for the economy from retail sales and the over 9000 restaurants throughout the country.
Such was the success of the 'Can You Handle the Heat Challenge' in National Curry Week 2008 that not only will it be repeated this year but kitchens will now be speed challenged on pakora/samosa creation as well as the production of a signature dish which will be judged nationally.
CurriesOnline.co.uk (www.curriesonline.co.uk) – a leading online ordering and reservation service for the UK Indian Restaurant industry has signed up to become lead sponsor for 2009 to lend financial and operational support to the event.
Over the past ten years, National Curry Week has raised funds for charities such as Action Against Hunger and Oxfam. New for 2009 is the creation of The Curry Tree Charitable Fund to target the 23 million people eating-out market and raise as much as possible for deserving causes around the world. Causes to benefit from the fund will be decided annually by trustees Peter Grove (Founder), Colleen Grove, Rajesh Suri, Cyrus Todiwala MBE, Shamim Hoque, Mridula Baljekar and Enam Ali MBE.
This year their aim is to pull the national curry family together both to have some fun and to help as many disadvantaged as possible. You can visit www.thecurrytree.com and join the 'Pledge a pound' scheme and help their fundraising efforts for this worthy cause.