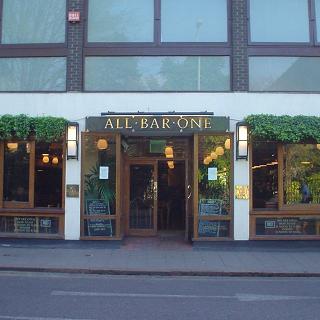 To help you with your party plans in a tight economy, All Bar One is offering a special deal: No booking fee, hire charge, or minimum spend. Bring in your office party and sip on fruity specialities All Bar One is famous for: warm Aspall mulled cyder, a Berrioska, or glass of smooth and spicy Zinfandel.
Seasonal drinks like "Frosty Jack" can spice up your party, too. All Bar One offers a wide range of beers and a selection of thirty red, white, and rosè wines served by the glass. For champagne alternatives, try Green Point Zero Dosage, a New Zealand sparkling wine made from 100% Chardonnay grapes. Anna De Codorniu Rose Cava and Prosecco Al Spago Frizzante II Cortigiano are also available as a limited edition. All of these sparkling wines are served by the glass or bottle.
Drink Recipe:
All Bar One's winter tipple, the Berrioska:
Instructions:
Take a tumbler and add a handful of mixed berries including blackberries, red currants, raspberries and blackcurrants. Crush the berries in the glass and add ice so that the glass is half full. Pour in 50ml Russian Standard Vodka, top with lemonade and finish with a squeeze of fresh lime.
All Bar One can cater for small to large bookings and serves food until 9pm. For more information or to reserve space for your party, visit www.all-bar-one.co.uk