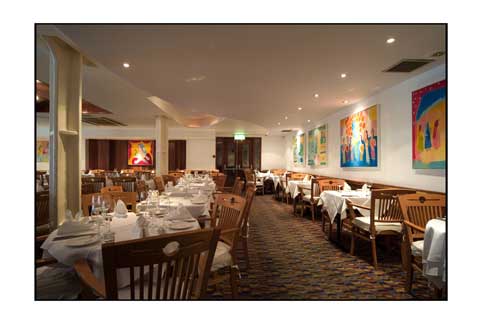 In an age of the ubiquitouys 'modern Indian', the Bengal Clipepr has been sailing on for 15 years in Shad Thames To celebrate they have a special Summer menu
The restaurant has two AA Rosette star awards for its diverse menu of regional favourite and now ofers a critically acclaimed Xacuti Murg chicken curry with the fragrant, semi-hot flavours of Southern India, a sophisticated Goan crab curry, traditional North Indian Hass Masalam or mustard-infused Sarisha Bata king prawns from the Bay of Bengal.
At the helm Mukit Choudhary (also of Bengal Trader fame) who has collaborated with Bengal Clipper's executive chef Mohamed Asrar (The Taj Hotel, Delhi and Crown Plaza, Jerusalem), to cultivate the venue's unique menu. As an exclusive offering that is valid until 30th September 2009, the venue is inviting patrons to enjoy a Celebration Menu for £15 and includes a glass of wine or soft drink and your choice of:
Entrée – choose from signature dishes including:
Mushroom lollipop or Chicken Malai Tikka or Malmali Shish Kebab
Main Course – choose from signature mains including the following:
Cardamon infused Chicken Elachi, sweet and sour Chicken Makhni
Chef Special Chicken or Lamb, Hass (Duck) Jalfrezi, Prawn Dansak or Vegetable Biryani
Dessert – choose from either:
Kulfi or Chef's Special Mango
The newly introduced £15 Celebration Menu is another set priced menu to accompany the £10 set menu for two courses and value Sunday buffet lunch for just £9.75.
Bengal Clipper, 11-12 Cardamon Building, Shad Thames, Butlers Wharf, London SE1 2NW. www.bengalclipper.co.uk