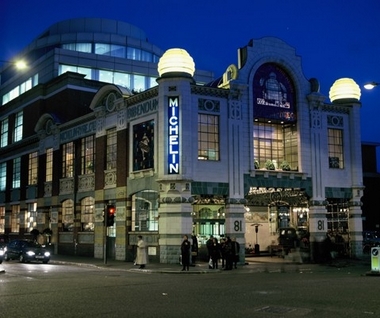 At a time when many families may be worried about their futures, Chef Matthew Harris has created a comfort-food menu to offer customers a cosy version of Bibendum's award-winning French-British cuisine. Those looking for Sunday night favourites will be reassured by classics such as Omelette Arnold Bennett, Gloucester old sport pork chops, steak béarnaise, and haddock and chips; while there are also some contemporary and oriental choices for those preferring to inject a little spice into their evening. All dishes are complete with no need for side orders or extras.
The atmosphere invites relaxed conversation with friends and family. During the day, light streams through the spectacular stained glass windows, and the high-ceilinged Restaurant buzzes with reassuring activity. Comfy chairs and well-spaced tables add to the feeling of space. Bibendum Restaurant is the winner of "The most consistently excellent restaurant" at the Tatler Louis Roederer restaurant awards
Bibendums Sunday Supper menu is priced at £29.50, with seven choices for each of the three courses.
To make a reservation, telephone 020 7581 5817, or go to Bibendum's website, www.bibendum.co.uk.