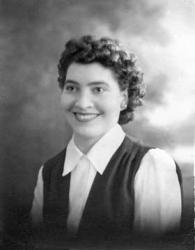 Yes it's that time again, the old dear needs taking out for a treat. This year why not push the boat out a bit and take her somewhere nice? We have done a bit of digging about and present a selection of locations that will tickle her taste buds for sure
Mothers Eat For Free at Tamarind
As a token of respect and gratitude this Mother's Day, Tamarind Restaurant in Mayfair, says a heartfelt 'thank you' to mothers everywhere for all their hard work and devotion by offering a free lunch for all mums with a booking of three people or more when ordering from Tamarind's Mothers Day lunch menu.
Tamarind's executive chef, Alfred Prasad, has created a mouth-watering meat and vegetarian lunch menu especially for the day and for a very reasonable £25 per person (or free for mums!). The menu will be served for lunch only on March 14, 2010.
Tamarind
20 Queen Street, Mayfair, London, W1J 5PR
Babbo
Babbo restaurant in Mayfair is offering all mothers a complimentary bellini on arrival this Mother's Day. Guests can enjoy delicious Italian delicacies such as beef carpaccio, parmesan, mustard sauce and capers and lasagne, made from a 100 year old recipe passed down to head chef Douglas Santi from his grandmother. The rest of the family will not miss out, however, as they will also be treated to home made marshmallows, sweets and macaroons which will be sure to leave everyone happy. Babbo is a new Italian restaurant in the heart of Mayfair, offering traditional Italian cuisine within a chic yet intimate setting.
Babbo
39 Albemarle Street, London W1S
Telephone: 0203 205 1099
The Vineyard at Stockcross
Spoil your mother this Mother's Day with lunch at one of Britain's best hotel restaurants at the Vineyard at Stockcross. Enjoy the delicious Mother's Day set menu created by head chef Daniel Galmiche with dishes including Salad of Cornish crabs, avocado and granny smith and Roast sirloin of Scottish beef, horseradish sabayon, bordelaise jus polenta and glazed carrots. Finish off with a seasonal warm prune and armagnac sponge cake, caramelised apple terrine and vanilla ice-cream or a selection of farmhouse cheeses. With the five course menu priced at £49.00 per person it is the perfect way to enjoy this renowned gastronomic experience.
The Vineyard at Stockcross
Newbury, Berkshire, RG20 8JU
Telephone: 01635 528770
www.the-vineyard.co.uk
The Courtyard Garden at Sanderson
On Sunday 14th March, The Courtyard Garden at Sanderson are giving mothers a day off from cooking, serving guests a luxurious British set menu in the beautiful environment of the courtyard. The extensive set menu will include fennel pannacotta, asparagus and broad bean salad with a citrus dressing, followed by roast rib of 28 day aged Buccleuch beef with Yorkshire pudding, beef jus and horseradish sauce served with goose fat roast potatoes and seasonal vegetables. Desserts will include a dark chocolate mousse with a refreshing coconut and vanilla sorbet, as well as more substantial banoffee pie with rum and raisin ice cream, the sumptious three course set menu is priced at £45.
The Courtyard Garden at Sanderson is a unique dining space, and one of London's most beloved outdoor sanctuaries in the busy West End.
The Courtyard Garden at Sanderson
Sanderson, 50 Berners Street, London, W1T 3NG
Telephone: 0207 300 1444
http://www.sandersonlondon.com
Bistro K
South Kensington restaurant Bistro K is showing its appreciation for all mothers by welcoming them with a complimentary Bistro K Bellini. Guest can enjoy the restaurant's delicious set brunch menu with dishes including Smoked Salmon and Scrambled Egg, Croque Madame and Lemon Ricotta Pancakes with Berry Compote. In the heart of London's cultural district and with a modern yet intimate feel Bistro K is the perfect place to treat your mother.
Bistro K
117-119 Old Brompton Road, London, SW7 3RN
telephone: 0207 373 7774
www.bistro-k.co.uk
L'Etranger
Treat your mother this March 14th with a complimentary box of homemade macaroons from L'Etranger. The French restaurant, which has an intriguing Japanese influence, will serve it's a la carte menu, including diners favourite dishes such as the crispy squid with chilli and spring onion starter and Caramelised black cod with miso. All mother's that dine in the restaurant on Mother's Day this year will be treated to a delicious box of macaroons in a variety of flavours to enjoy after their meal.
L'Etranger
36 Gloucester Road, London, SW7 4QT
Telephone: 0207 584 1118
http://www.etranger.co.uk
The Landau at the Langham, London
Visit The Landau, The Langham's renowned restaurant, for a leisurely family lunch in the dramatic décor setting. The three course Mothers' Day Menu has been expertly prepared using the best British seasonal ingredients creating classic favourites with a contemporary European twist. The mouth-watering dishes include Lemon sole soufflé with cucumber and Morcambe bay shrimps; followed by Roasted rump of English lamb, creamed Savoy Cabbage, Anna potatoes and tarragon jus; and to round off indulge with an Earl Grey chocolate pudding with white chocolate ice cream.
Named after the carriage that HRH The Prince of Wales rode in to open The Langham, London in 1865, the oval-shaped Landau restaurant is bright and spacious with striking design to create the most beautiful of settings.
Priced at £45 per head, the Mothers Day lunch menu is available in The Landau on 14th March.
The Landau
The Langham, 1c Portland Place. Regent's Street, London W1B 1JA
Telephone: 020 7965 0165
Palm Court at the Langham, London
Take tea at Palm Court this Mother's Day and delight in the beautiful surroundings that were home to the birthplace of the afternoon tea tradition. The Langham is offering a bespoke Mothers' Day Afternoon tea featuring a choice of teas selected by The Langham Tea Sommelier, delicate cut finger sandwiches, warm scones with clotted cream and strawberry jam and a selection of intricately cut French pastries and mini cakes. For something a little stronger… enjoy the Beefeater 24 Afternoon G and Tea. A contemporary twist on the traditional tea with Beefeater 24 gin and tonic served with The Langham's famed afternoon tea of cakes, pastries and cut sandwiches. What's more, guests will also enjoy a unique tea created only using the botanicals in Beefeater 24.
Palm Court is renowned as the birthplace of the afternoon tea tradition, serving tea to the cream of London since 1865. Mothers' Day Afternoon Tea is priced at £42.50 per person and available over the weekend of 13th / 14th February. Beefeater 24 G and Tea is priced at £39.00 per person and available until 30 April 2010.
Palm Court
The Langham, 1c Portland Place. Regent's Street, London W1B 1JA
Telephone: 020 7965 0195
Aubrey Restaurant and Champagne Bar
Luxurious British restaurant, Aubrey, located in the heart of South Kensington, will be serving families a traditional British 3 course set menu this Mother's Day. A salad of fresh goats cheese with beetroot and baby spinach could be followed by roast rib of beef and all the trimmings, roast lamb or a grilled salmon fillet. Favourite desserts include sticky toffee pudding with toffee sauce and clotted cream, and roasted English rhubarb and apple crumble with vanilla custard, ensuring all Mother's will thoroughly enjoy their Sunday out of the kitchen.
The 3 course set Mother's Day menu at Aubrey is priced at £40pp and £20 for children.
All diners will receive a voucher offering 2 for 1 the next time you dine at Aubrey restaurant.
Aubrey, The Kensington Hotel, 103-119 Queen's Gate, London, SW7 5LR
Telephone: 020 7589 6300
Website: www.doylecollection.com
Mother's Day brunch at Bentley's
Richard Corrigan has introduced a tempting selection of dishes for his Mother's Day menu at Bentley's. These include classic brunch dishes such as Eggs Benedict with Smoked Salmon and lavish main courses such as Old Fashioned English Duck with a rich Apple Sauce. To finish the brunch menu, enticing deserts will include amongst others; Chocolate Tart with Poire William Chantilly Cream or Bread & Butter Pudding, Clotted Cream. This menu costs just £34.50 per person, which includes a glass of Champagne on arrival for mothers and all guests can finish off their brunch with Coffee and Handmade Chocolates. The brunch will be available on Sunday 14th March in the Grill from 11am until 4pm.
Also this Mother's Day, Richard's other London restaurant, the highly acclaimed Corrigan's Mayfair, will be serving a traditional three-course Sunday Lunch for £27. Mums will receive Handmade Chocolates and can enjoy relaxed, stylish dining in luxurious surroundings.
11-15 Swallow Street London W1B 4DG
Mothering Sunday Lunch at The Restaurant at St Paul's
Under London's most iconic landmark Cathedral, the stylish and sophisticated dining room serves the very best of modern British food, courtesy of Head Chef Candice Webber.
On Mother's Day, an English sparkling Forced Rhubarb Bellini greets diners as they settle down to spend time with their nearest and dearest. Choosing from a three-course menu, showcasing dishes from across the country, guests can make the most of delightful starters such as Chalk Farm smoked salmon with kohlrabi, shallot and soda bread; hot crust pork pie and piccalilli; or Norfolk chicken livers, bacon and London bloomer.
Mains include a traditional roast of Brookland Farm free range chicken with purple sprouting broccoli, leek and lemon puree; or Scottish beef strip loin, curly kale, roast potatoes, carrots and Yorkshire pudding; alongside Cornish plaice, mussels and clams.
Puddings of Regent's Park honey ice and gingerbread sandwich; alongside rhubarb, vanilla and hazelnut tart with clotted cream, tease those with a sweet tooth, whilst a selection of Neal's Yard cheeses is perfect with port to finish the meal.
As a special gift, mums will be given a hand tied bunch of spring daffodils alongside homemade chocolate truffles to takeaway.
The Restaurant at St Paul's, St Paul's Cathedral, St Paul's Churchyard, London EC4M 8AD
Galvin at Windows
Head Chef Andre Garrett and Chef Patron Chris Galvin of Michelin starred Galvin at Windows have created a special lunch menu to celebrate Mothers Day priced at £58 for three courses, including a glass of champagne.
Starters include a warm salad of baked beetroot, heritage carrots and goats cheese cromesquis; or ballotine of chicken, celeriac and foie gras with French beans and truffle mayonnaise. Diners can choose from mains including rump of Scotch beef à la ficelle with carrot buttons and herb gnocchi, or spiced John Dory, turnip remoulade, raisin purée and mustard velouté.
The restaurant is family friendly and offers a children's menu as well as toys to keep the younger ones entertained.
Located on the 28th floor of the London Hilton on Park Lane, the restaurant boasts an enviable view of the surrounding area including the charming Hyde Park, which also provides a great setting for a stroll before or after lunch.
The menu is £58 for three courses, including a glass of champagne and is available on Sunday 14th March between 11.45am and 3pm.
For reservations and more information call 020 7208 4021 or visit www.galvinatwindows.com.
Galvin at Windows 22 Park Lane London W1K 1BE