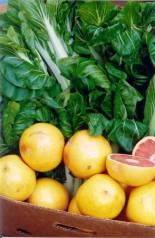 The recent winner of the 'Best Local Produce Menu' award, have dreamt up a great menu for this special day for lovers with delicious morsels which can be offered directly to your loved one, such as oysters, scallops, prawns and passion fruit.
The Red Lion Inn is situated in the Vale of Belvoir, the very heart of the lovely English 'shires' countryside. The atmosphere is relaxed and welcoming, with a traditional bar that serves real ales, lagers and speciality bottled beers, plus an informal lounge with magazines, newspapers, comfy chairs and sofa.
Starters will include choices like carrot soup, chicken liver parfait or a seafood plate for two that includes seared scallops, panfried tiger prawns, crusted oysters and smoked salmon. For the main course choose from slow roast pork belly, sage gratin & black pudding fillet of beef wellington (for two), braised red cabbage, carrot purée, or roast fillet of wild seabass, cucumber linguini, tomato & chilli.
The final courses may hold a bitter-sweetness as you may not want your meal to end, but you will enjoy a dessert that includes the Red Lion cheese board (for two) with choices like Cropwell Bishop Stilton, Spankenhoe Red Leicester, Jersey Brie, Grapes and Biscuits. For a grand finalé savour a lovely coffee and homemade turkish delight. Visit online at www.theredlioninn.co.uk