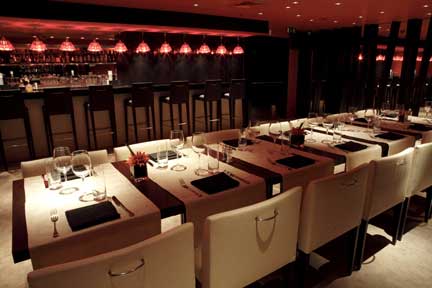 Belts are being tightened and the gravy train has been derailed. Luckily however Waterloo Brasserie, with its winning combination of all-day drinking and dining in a stylish modern European setting, has some credit crunch busting offers to help alleviate the gloom.
First off, why not consider booking one of WB's fabulous corporate breakfast meetings? Not only will it allow for a full day's work without the interruption of a business lunch, but in this harsh economic climate, it will be a lot more cost effective.
Although Waterloo Brasserie normally opens at 10am, the restaurant will make special arrangements for group bookings. WB can offer your party a variety of menu options, from Full English Breakfast to Eggs Benedict, together with a selection of fresh juices like carrot, ginger, beetroot and pear.
Also on offer is an incredible array of teas including Whole Camomile Flowers, Blackcurrant & Hibiscus, Whole Rose & China, Organic Dragon Well and Jasmine Pearls.
A little later in the day and this SE1 favourite is giving yet another reason to visit, namely a delicious two course lunch menu, plus a glass of house wine (125ml) or a beer, for just £10.95. With lunch at many of the High Street sandwich chains likely to wipe out the best part of £7, this represents superb value for money.
Created by WB's renowned Executive Chef, Frank Lebiez, the menu changes daily. However, expect to find delicious starters of the calibre of Carrot Soup or Homemade Game Terrine followed by such mouthwatering fare as Pan Fried Pollock with Bok Choy or Tender Pork Loin with Grilled Fennel. Desserts meanwhile will comprise the likes of Black Forest Pudding or Crème Brûlée.
Finally, you really will be raising a glass to Waterloo Brasserie's amazing Champagne offer. Take a trip to London's South Bank after 5pm and pay just £24 for a bottle of France's finest.