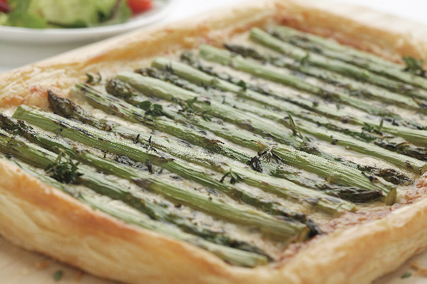 Spending almost a year in a dark, dank cave is generally not to be recommended. However, it is this long period of hibernation in this unusual environment which is key to making Emmi Kaltbach's Le Gruyere and Emmental cheese so special.
Experts agree that good cheese is like fine wine. Only careful storage is precisely controlled conditions enable it to develop to gourmet perfection. Emmi Kaltbach cheese is aged in the sandstone caves at Kaltbach where mineralised air remains at a constant 12.5ºC and 94% humidity all year round.
Both Emmi Kaltbach Le Gruyere and Emmental have a distinctive natural and rustic black rind and magnificent tangy taste, which result from the intense maturing process.
Kaltbach Cave-Aged Le Gruyère needs no introduction, it is the UK public's favourite among the Swiss hard cheeses. Nevertheless a pleasant surprise awaits anyone who tries the full-flavoured but smooth raw-milk classic once it has been aged in the caves for an extended period.
And above all: although it is a hard cheese, the Cave-Aged Le Gruyère has an exquisitely tender consistency. The cheese melts in your mouth straightaway – and unfolds its characteristic rich, spicy flavour on the palate, caressing it with a lingering aftertaste that has no hint of sharpness or saltiness.
Emmi Kaltbach Cave-Aged Cheese is available in specialist cheese shops, delis and delicatessen counters at retailers across the country, including Waitrose.
For more information, please visit www.emmi-kaltbach.ch
Ingredients:
375g pack puff pastry (preferably made with butter)
1 bunch thin/medium asparagus (approximately 18 spears)
2 level teaspoons Dijon mustard
150g Emmi Kaltbach Le Gruyére AOC, grated
A few sprigs fresh thyme
1 egg, beaten
Freshly ground black pepper
Method:
1. Preheat the oven to 200ËšC (Gas Mark 6). On a floured surface, roll out the pastry to a rectangle measuring about 23cm x 35cm and place on a large, greased baking sheet. With a knife, lightly score a 2cm border around the edge of the pastry.
2. Wash the asparagus and trim off the woody ends, leaving each spear about 18cms long. Carefully spread the mustard over the inner rectangle of the pastry, sprinkle the Kaltbach Le Gruyére over and arrange the trimmed asparagus spears evenly on top. Pull the leaves off the thyme and scatter over the tart.
3. Brush the border of the tart with a little beaten egg, place in the oven and cook for 20-25 minutes until the asparagus spears are cooked through, the tart is golden and the cheese is bubbling.
4. Remove the cooked tart from the oven and season with a little freshly ground black pepper. Serve hot, with a leafy salad and some sweet cherry tomatoes.
Serves 4