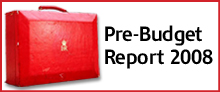 Since Chancellor Alistair Darling announced in his pre-budget report that VAT will be cut to 15%, senior management at London Fine Dining Group – owner of some of the capital's most celebrated fine dining restaurants – have decided to pass the difference from the standard VAT rate on to charity until the 31st December 2008.
This means prices in London Fine Dining Group's eight restaurants will remain the same. However, the VAT saving from each bill will be donated to the Restaurant Association's 'Meal Appeal' – a fundraising programme for children's charity Variety Club and Hospitality Action, the benevolent organisation for the hospitality industry. The Variety Club was formed in 1949 and has since raised more than £170 million and made a real difference to children's lives throughout the UK. Hospitality Action was originally founded as the 'London Coffee House Keepers Association' for the purpose of 'relieving aged and decayed members of the trade, their widows and orphans" who 'from reverses of fortune". Today, the charity offers financial aid to past and present employees of the hospitality industry.
London Fine Dining Group owns seven of the capital's most-celebrated fine dining restaurants – including Michelin-starred Zafferano and Aubergine. Paul Singer, MD, says: 'These are tough times for everyone – but particularly for those who are already below the poverty line.
London Fine Dining Group's destination restaurants are:
• Zafferano is located in exclusive Knightsbridge and serves deliciously rustic Italian food with a subtle contemporary twist. A favourite of celebrities and jet-setters, its Michelin-starred menus, wine lists and impeccable, friendly service are legendary. www.zafferanorestaurant.com
• Aubergine offers gourmets Michelin-starred French cuisine made with the highest possible quality, seasonal British produce. Located in Chelsea, it has an inimitably chic ambiance and revered wine list. www.auberginerestaurant.co.uk
• Aubergine at The Compleat Angler is the rural outpost of Aubergine. It's located in country house hotel The Compleat Angler, in Marlow, Buckinghamshire.
www.macdonaldhotels.co.uk
• Ken Lo's Memories of China opened in Belgravia in 1980 and has enjoyed a reputation as a purveyor of outstanding Chinese food and drink ever since. It proved so popular among its discerning clientele that a sister restaurant was later opened in Kensington. www.memories-of-china.co.uk
• Alloro is a truly authentic, fine dining Italian restaurant, which offers deceptively simple cuisine made from superlative ingredients. A favourite of local Mayfair residents, visiting celebrities and business people, its followers simply wouldn't eat anywhere else. www.alloro-restaurant.co.uk
• L'Oranger serves up exquisite Gallic gastronomic specialities in its beautiful dining room – featuring a wonderful skylight ceiling, opulent signature flower arrangements and oak panelled walls. Situated just off the Mall, it also offers al fresco dining in one of London's most charming courtyards. www.loranger.co.uk
• Edera in London's Holland Park is known for its chic, modern take on traditional Sardinian cuisine. It's decorated in a slick, minimalist style to let its perfectly executed dishes from the Mediterranean island take centre stage. Email: edera@btconnect.com