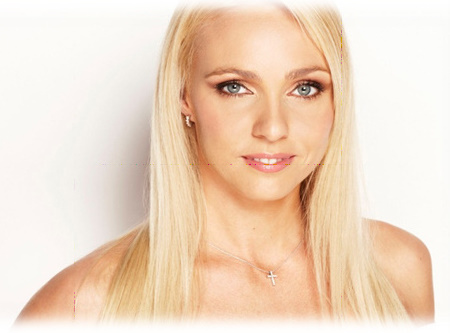 Popular recipe website MyDish.co.uk is celebrating the success of celebrity member, Camilla Dallerup, who has just been crowned Queen of the Dance floor in this year's 'Strictly Come Dancing'. Proving that fitting into those tiny dresses has not required a cut back in excessive cheese eating, Camilla reveals her favourite calorie topping meal of "Three Cheese Pie".
Camilla's Three Cheese Pie
Ingredients:
Just Roll Short Crust Pastry
100g of Emmental Cheese
100g of Gruyere Cheese
100g of Cheddar Cheese
2 eggs
¼ pint of single cream
Directions:
Pre-heat oven to 200C/fan 180C/gas 6.
Roll out the pastry and cut around a pint glass or use a pastry cutter to make 12 round disks of pastry.
Oil and flour a 12 part shallow cake non-stick baking tray (muffin trays are too deep) and place the pastry into the tray.
Fill the pastry with the cheese.
Mix with a fork the eggs and cream until blended.
Slowly pour this mixture over the cheese until the cheese is immersed and the mixture is up to the top of the pastry.
Place in the oven for 25-30 minutes until the pies turn golden brown. Serve hot with mixed green salad.