An Italian twist to the traditional mushroom soup which is warming and hearty for those chilly British evenings.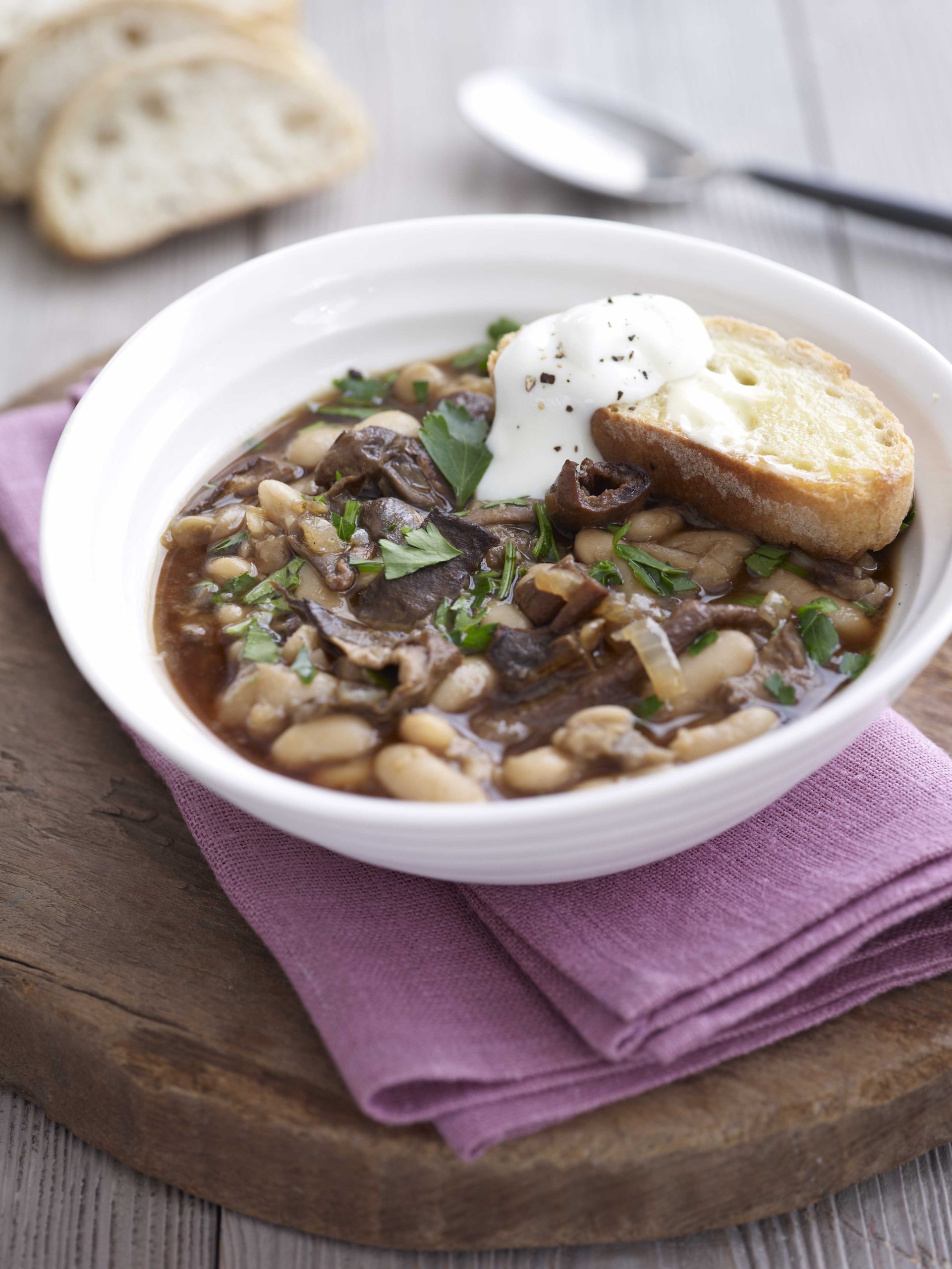 Serves 4-6
Prep time: 10 mins
Cooking: 2½ hrs + overnight soaking
INGREDIENTS
400g dried cannellini beans,
soaked in cold water overnight
and drained
2 garlic cloves
(1 chopped, 1 whole)
100ml olive oil
1 onion, finely sliced
100g dried porcini mushrooms,
thinly sliced [follow instructions
on pack to rehydrate]
1 tbsp fresh fl at parsley,
chopped
10 chunky slices of bread
Yeo Valley Organic Unsalted
Butter for spreading
Yeo Valley Organic Natural
Wholemilk Yogurt
Salt and pepper
PREPARATION
1 Put the beans in a saucepan, add 1.5ltr of water, one of the garlic cloves and a tablespoon of the oil, bring to the boil, then lower the heat and simmer for 2 hours.
2 Heat the remaining oil in a frying pan, add the onion and cook over a low heat for 10 minutes until lightly browned, stirring occasionally.
3 Add the rehydrated porcini mushrooms, increase the heat to high and cook for a few minutes more. Season with salt and pepper and tip the contents into the saucepan with the beans.
4 Cook for a few minutes more, add the parsley and the seasoning to taste. Gently rub the bread with the rest of the garlic, spread with a little butter, toast lightly and serve on top of the soup.
SERVING SUGGESTION
Enjoy with a dollop of yogurt on top as required.