This is a recipe I cooked for years when I worked at the River Cafe.
Delicious served with spinach for a healthy, wholesome meal.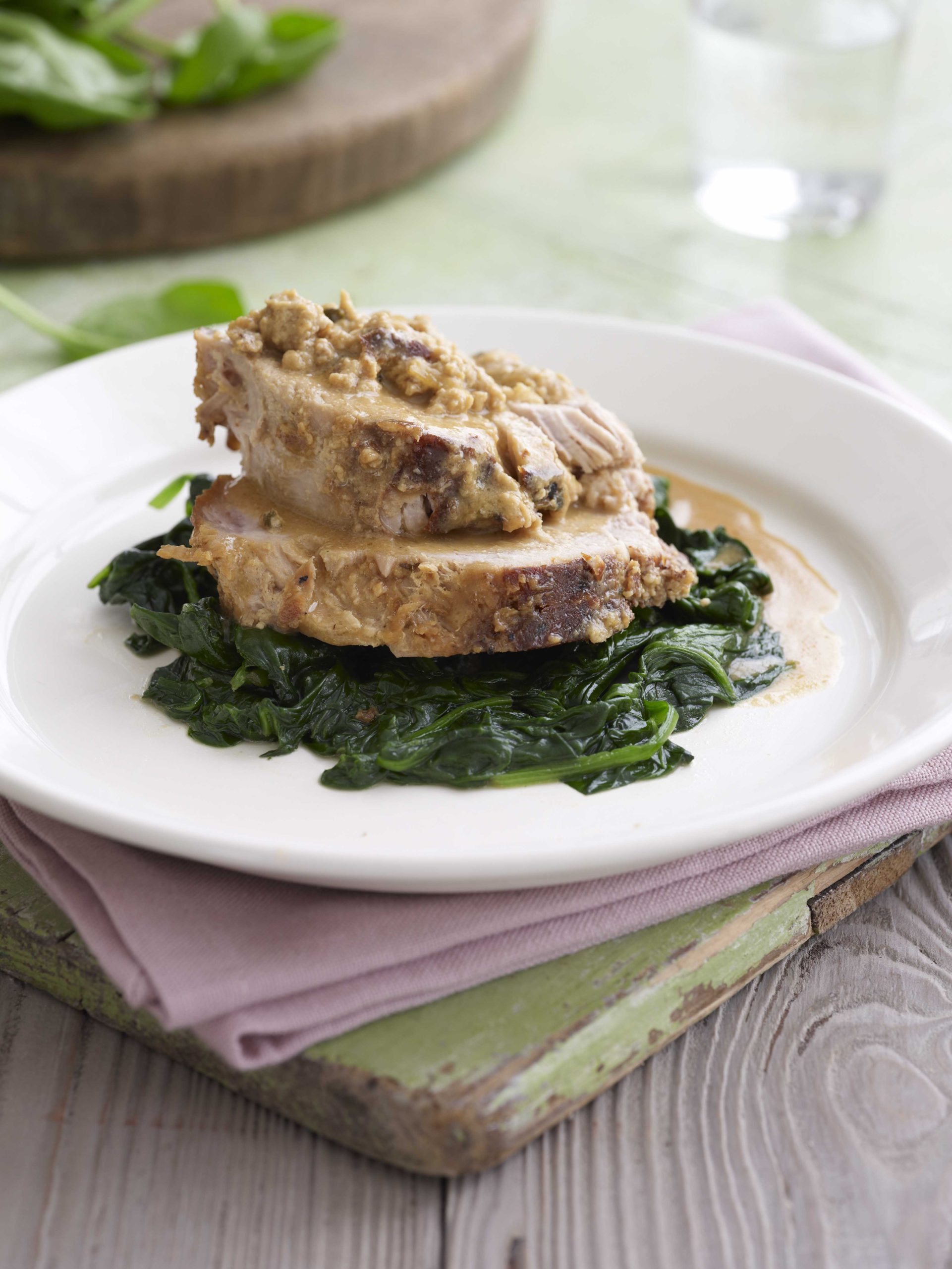 Serves 6
Prep time: 10 mins
Cooking: 2¼ hrs
INGREDIENTS
1.8-2.2kg boned loin of
pork, rind and most of the fat
removed
Sea salt and freshly ground
black pepper to taste
2 tbsp olive oil
6 pints of Yeo Valley Organic
Whole Milk
4 tbsp Yeo Valley Organic
Unsalted Butter
5 cloves garlic, peeled and
halved
1 small handful fresh sage
leaves
Zest from 2 lemons, in thick
strips white pith removed
PREPARATION
1 Generously season pork on all sides with salt and pepper.
2 Place a heavy-bottomed saucepan, that is just large enough to hold the pork, over medium-high heat.
3 Add oil into the pan and add pork. Brown on all sides, turning only as necessary.
4 Transfer pork to a plate; carefully pour off and discard the fat in the pan.
5 Place a separate pan over a medium heat and warm the milk. Do not boil.
6 Return the heavy-bottomed saucepan to medium heat, add butter and heat until melted.
7 When foam subsides, add garlic and the sage and cook just until garlic is softened but not browned.
8 Return pork to pan and add enough of the hot milk to submerge pork by at least three-quarters.
9 Increase heat to medium-high and bring milk to boil.
10 Immediately reduce heat to medium-low, add lemon zest and partially cover. Simmer gently for 1½ to 2 hours or until internal temperature of the pork is 155°C. Ladel extra milk over if the pork begins to look dry. Note: Resist the temptation to disturb meat while cooking. The milk will curdle and form brown nuggets; this is good.
SERVING SUGGESTION
Spoon cooking sauce over top of pork and serve with wilted spinach, crusty Italian bread or rice.