100 Wardour Street is excited to finally be reopening its doors on Thursday 20th May with a new and refreshed menu, created by newly appointed Head Chef Tim Tolley, inspired by flavours from the Mediterranean coast and the warmer summer months ahead. 
Tim was previously Head Chef at The Pearson Room for 6 years, opened and ran Plateau for 7 years and worked at top luxury hotels The Hoxton and the W. Tim is inspired by his mentor Jean-Georges Vongerichten who he worked with for 8 years, both in London and NY City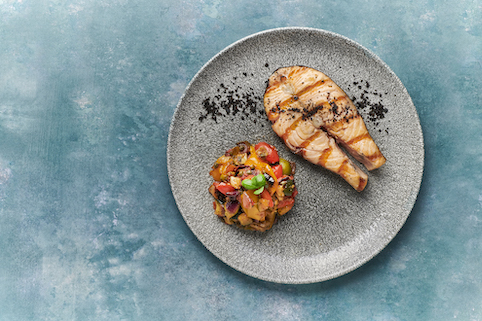 He has redesigned the food menus with a focus on ingredient led, fresh cooking, drawing inspiration from a fusion of North African flavours with Mediterranean spices such as cumin, sumac, coriander seeds and more subtle flavours of preserved lemon and coriander.
On the menu will be fresh seasonal dishes including:
Sashimi Seabass
marinated in olive oil, finger lime, shaved fennel 

Orecchiette, 
almond lemon ricotta, cherry tomatoes, garlic, spinach

Smoked Mussels,
 bravos sauce and crispy kale 

Grilled Lobster Pil Pil 

Marinated Chicken 
with cumin roasted cauliflower, chickpeas and preserved lemon

Smoked Aubergine
 red pepper, okra, grilled spring onion

Galician Tomahawk
Bone Marrow and Smoked Garlic Aioli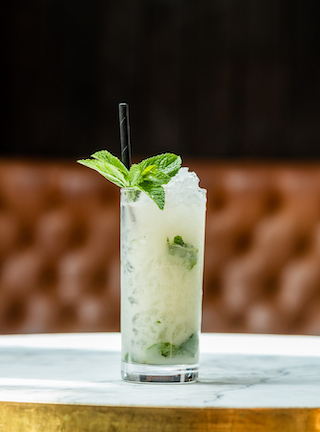 100 Wardour Street is also collaborating with Ketel One Botanicals from Monday 24th May for the duration of the summer. The Atrium will transport guests far from Soho to a vibrant floral hideaway. The space will feature lush greenery and flowers tumbling from the ceiling alongside walls of tropical plants, making it the perfect spot for meetups with friends this summer.
The exclusive cocktail menu will feature spritzes and fruity concoctions , including About Thyme: Ketel One Botanical Grapefruit & Rose, Pineapple, Grapefruit, Lemon, Passionfruit, Campari, Angostura, and Squeeze The Day: Ketel One Botanical, Citrus Syrup, Grapefruit, Mint and Orange Blossom Bitters, Cool As A Cucumber:
Ketel One Botanical Cucumber & Mint, Elderflower Cordial, Lemon, Peychaud Bitters, Apricot Soda, S-Peachless: Ketel One Botanical Peach & Orange Blossom, Peach Puree, Vanilla, Lemon, Prosecco, Apple Spray, all £12.

www.100wardourst.com