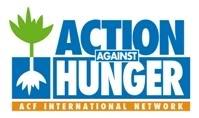 Food lovers from around the world now have the chance to bid on eBay for unique meals and experiences at internationally renowned restaurants featured in this year's S.Pellegrino World's 50 Best Restaurants list, with all proceeds going to the event's official charity partner, humanitarian organisation Action Against Hunger, www.actionagainsthunger.org.uk an international charity committed to ending child hunger.
The charity auction was announced at last night's prestigious S. Pellegrino World's 50 Best Restaurants awards ceremony in London www.theworlds50best.com. Restaurants have generously donated meals, including 'money-can't-buy" extras such as a private kitchen tour, bespoke tasting menu, signed cookbook and even – in some cases – five-star accommodation.
Bidders have the chance to win a 12-course tasting menu with matching wines presented by Rene Redzepi, the head chef at Noma in Copenhagen, which was named best restaurant worldwide at yesterday's ceremony. Andoni Aduriz' Mugaritz will open up its famous kitchen in San Sebastian and in London, Hibiscus and St John have also created special offers.
Auction lots will be released consecutively in order of time zone for eight days, starting on Tuesday, 27 April at 9am, and concluding 10 days later. Prizes are grouped by location, starting with the UK, France and Spain, followed by Australia and the East, and finally ending with North and South America. To view details of all the prizes and to place your bid, visit eBay.