Located in the heart of East London's hub, Shoreditch, The Jones Family Project is an all-day restaurant and bar split over two levels.
The Lower Ground Floor space is a dining room with an open kitchen and menu highlights include meats cooked in the Josper Oven like the beef prime rib; the pork rib eye steak served with chorizo and charred chillis; and the chuck burger topped with slow cooked oxtail and sides such as Truffled Macaroni Cheese.
The Jones Family Project's Sunday Roasts are made with locally sourced, sustainable ingredients and The Ginger Pig meat. Customers can choose from the Ginger Pig's Roast Beef, Roast Chicken or the Nut Roast ans currently all roasts are £9.95 each when bought with a bottle of wine.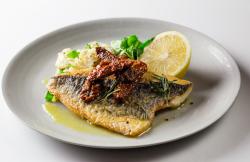 Brunches are served from 11am to 5pm every day –  Jones' Eggs Benedict with Ginger Pig Bacon or Jones' Baked Eggs with Roasted Aubergine & Goat's Cheese, Caramelised Red Onions, White Wine, Tomato and Sage in one of the ground floor booths that come with their own power points for those locals unable to put away their Macbooks.
When in season during the winter months, The Jones Family Project is one of the few places you can find Hoggett (lamb aged between 12 and 18 months) on the menu, a meat that's rich in flavour and served with truffle potato Dauphinoise and mint chutney.
To accompany their cocktail list, The Jones Family Project has a range of bar snacks available, including Risotto Cakes, Truffle Macaroni Cheese and Spicy Crispy Squid.
From January 2016, you will be able to enjoy a great bottle of wine and delicious burger for two with Burgers & Bordeaux. A deal at just £40 for two that will include a bottle of Bordeaux with two burgers. Burgers & Bordeaux will be available for lunch and dinner throughout the whole month of January.
78 Great Eastern StreetLondonEC2A 3JL