Forget Hogarth's dire warnings of the dangers of gin consumption; it doesn't send you blind but it may make you grow a hipster beard. Nick checks out some of the latest examples of mother's ruin.
What does the well-coiffed hipster about town drink these days? Simple – craft beers reeking of hops for washing down single item menus and glasses of gin for getting the evening started.
From being the unloved bottle at the back of the cupboard, drunk only by elderly disreputable relatives, gin has come out of the closet to be one of the coolest things to quaff. It seems every London postcode within zone 2 has someone beavering away bottling unique gins. And it's not just London, there are gins flying in from all over the world as we found out when we tried some tipples to see what might find a place in your drinks cabinet this festive season.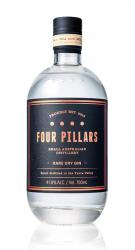 Four Pillars Rare Dry Gin – Distilled in the Yara Valley in Australia, this new generation gin mixes Asian spice such as cinnamon and star anise, Tasmanian pepperberry leaf, Mediterranean Citrus and native Australian botanicals over the indispensable juniper berries as well as whole fresh oranges, which is to say the least an unusual addition. This is a unique gin,
The creation of three Aussie mates from the wine industry, after a fact-finding trip down the West coast of the USA, the gin is distilled in their own bespoke copper pot and comes in a lovely bottle.
Winner of Double Gold medal at the San Francisco World Spirits Competition and a Silver at the London International Wine & Spirits Competition.
Available in the UK see website for details.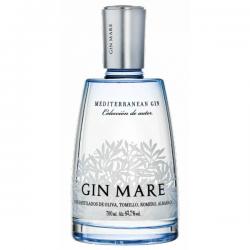 Gin Mare -another import, but this time close to home and from Spain, Gin Mare is made in the small fishing town of Vilanova, just outside Barcelona in a chapel, in a property that was once a monk's retreat.
It has rosemary, thyme, olive, and basil included in its botanicals, making it very Mediterranean in style. You can smell all those ingredients right away as well as a resinous aroma of the indispensable juniper. Olives are very apparent when you taste, as is the basil and like all these gins you don't want to ruin it with ersatz sweet tonic water. Fever Tree won't let you down and, despite its occasional detractors, neither will good old Schweppes.
London Dry Gin made with British asparagus – yes right, it's an odd one eh? Crafted in still'Copernicus the Second', then bottled and labelled by hand at London's second smallest museum the'Ginstitute' on Portobello Road, 1,000 bottles of this distinctively nutty-flavoured spirit are available to buy to celebrate the anniversary of Portobello Road Gin's discovery in 2011.
There's a hint of asparagus on the nose and that distinct and sweet flavour right the way through the palate. The sweetness is counteracted by the dry, bitter character of the small amount of Gentaian Root, which also has a slight mineral flavour.
And does it make your wee smell funny? Not as far as we could tell.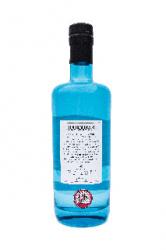 Gin online – Interestingly Eurostar has launched its very own gin designed by Business Premier Culinary Director, Raymond Blanc OBE, in partnership with artisan producers, Silent Pool Distillers.
Named Toujours 21, the gin mixes both British and French cultures with French botanicals and the floral scents of the British countryside, the rich juniper flavours and citrus traces are blended with the sweetness of honey.
Anyone wanting wishing to preview Toujours 21 can do so in the Eurostar Business Premier lounges in London, Paris and Brussels, where it will be launched as part of the drinks offering. It will then be available to purchase online in the coming weeks.