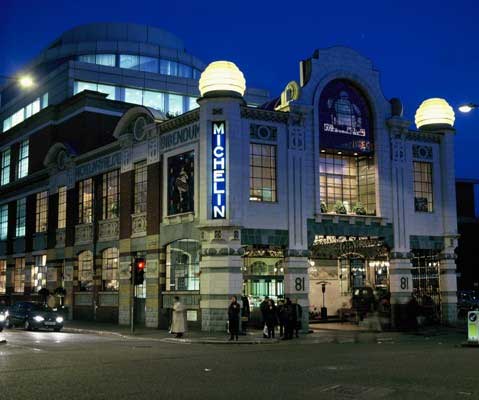 Bibendum is putting on a special Easter Monday supper menu at a deliciously tempting £29.50, with seven choices for each of the three courses. Old fashioned supper favourites such as Gloucester old sport pork chops, Roast rump of beef, and haddock and chips will provide a welcome respite for those who have over indulged in too many chocolate eggs. The evening will be relaxed occasion and offers an easy-on-the-wallet end to a long weekend.
Date: 13th April 2009
Dinner: £29.50
Booking essential either by phone on 020 7581 5817 or via the website at www.bibendum.co.uk
Flexible lunchtimes at Bibendum
In response to customer demand, Bibendum is introducing some a la carte choices to its daily changing prix fixe lunch menu.
Karim Miftah, restaurant manager, says, 'Many people come to Bibendum for signature dishes such as Escargots de Bourgogne and Fillet steak au poivre, that previously appeared only on the a la carte menu. So we've introduced a new lunchtime menu that offers the choice of a prix fixe, or a selection of dishes off the a la carte. This will also suit guests who are in a hurry, or prefer to have a light lunch, and would like to choose just one course."
Monday – Friday
Prix fixe lunch menu: £29.50 for three courses or £25.00 for two courses
Selected a la carte choices
Bibendum Restaurant, Michelin House, 81 Fulham Road, London, SW3 6RD
Reservations 020 7581 5817