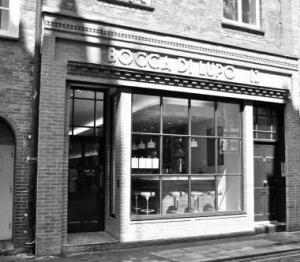 Due to popular demand, the award winning and critically acclaimed Soho restaurant Bocca di Lupo will be open from 12pm – 4pm every Sunday, launching 11 April 2010.
In addition to the restaurant's usual a la carte menu, Bocca di Lupo will serve a special Sunday 'pasta al forno' menu. This menu will feature a series of authentic baked pasta dishes, as is traditional at Sunday lunchtimes throughout Central and Southern Italy. These dishes will range from the famous 'Lasagne Bolognese' and 'Melanzane Parmigiana' to the lesser-known specialities 'Lumache con Lumache' (pasta baked with snails and pecorino), 'Scamorza and pesto lasagne', 'Bavette with spider crab' (baked together in the shell) and 'Tagliolini gratinati with red prawns and radicchio'. The dishes will be priced from £8
In Italy, Sunday lunch is traditionally an occasion where families gather together to enjoy a large meal of numerous courses specific to the local area. The pasta al forno dishes are typically prepared early on Sunday mornings and baked in the oven whilst the families attend church, ensuring lunch is ready upon their return.
Since opening in December 2008, Bocca di Lupo has received numerous awards and accolades for its simple, accessible and perfectly executed Italian cuisine and casual ambiance.
12 Archer Street, off Rupert Street, London W1D 7BB.