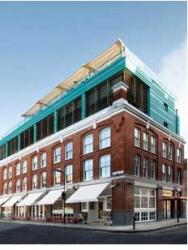 Diarmid O'Hara from Corney & Barrow presents a review of the great Bordeaux terroirs Monday 14th November at Boundary restraurant.
Having attended last week's Chateau Boundary Spanish wine dinner, at Foodepedia we know these evenings are good. Great company, great wines, delicious food and a sore head. Well, you try drinking 16 different wines on one evening!
The next promises to be just as much fun as it's the long-awaited Bordeaux dinner. Everybody has the impression that Bordeaux produces some of the world's best and most expensive wines, yet it is less well knownthat the region produces a wide range of wines, thanks mainly to its extremely versatile terroirs and skilled vignerons. This event will present white and red wines, with wines from the Left Bank and from the Right Bank, plus examples from the north and from the south of the region, as well as a Sauternes and a regional apéritif.
While the star wine for the evening is Château Talbot 1995, closely followed by Château Haut Smith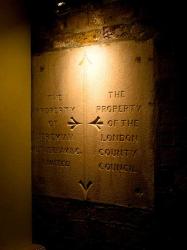 Lafitte for admirers of white Graves, Boundary also plan to include Château Kirwan and Château Latour à Pomerol 1996. They think 1996 is the best year to be buying and drinking at this point. Forget the hypesurrounding the two recent mega-vintages – they can't be drunk for another 20 years, even if you can afford to buy them. Instead, focus on 1996: this vintage offers great value and the wines are in perfect drinking condition.
Guests attending this event will also be able to buy all of the wines presented.
Château Boundary is a wine club for beginners, enthusiasts, connoisseurs and those who simply enjoy vinous delights.
Boundary 2-4 Boundary Street, Shoreditch, London E2 7DD www.theboundary.co.uk
MENU AND WINES
Foie gras canapés
Lillet Blanc
~
Mollusques et crustacés gratinés
Château Haut Smith Lafitte, Graves, Blanc 2006
~
Escargots à la bordelaise
L'Orangerie de Carignan, 1er Côtes de Bordeaux 2008
Roc de Cambes 2007
~
Carré d'agneau
Château Kirwan, Margaux 1996
Château Latour à Pomerol, Pomerol 1996
~
Fromage
Château Talbot, St Julien 1995
~
Canelés
Château Guiraud, Sauternes 1996
~
Café et petits fours
Ticket price is £190pp and can be booked here