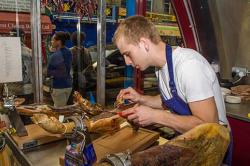 Over 20 Brixton Restaurants & Pop-ups for a whole day  
On Sunday 26 October. Brixton Flavours – Brixton's Food Festival, will bring together locals, Londoners and tourists alike. 
With so many fantastic restaurants, bars and eateries to choose from, Brixton Flavours allows customers to taste as much as possible in one day.  Brixton Flavours tickets can be purchased from as little as £15 with lots of extras. Ticket holders will get 15 Brixton Pounds (B£) to be spent in any of over 20 participating venues, with diverse cuisines from Brazilian to Mexican, Japanese to Dim Sum, French to Italian and Caribbean to Modern British. As well as OpenTable, the festival will be supported by Brixton Bid and local food blogger Miss South.
Additionally, only ticket holders will get a wristband allowing them to eat free samples and secret dishes at all participating restaurants letting people try new places and get out of their'food comfort zone'. There will be a fun filled carnival atmosphere with several local artists playing and adding to the day's entertainment.  Tickets for Brixton Flavours can be bought in advance via the website www.brixtonflavours.com (and a free Zinco Coconut Water or Alibi drink will be given out on the day to the first 250 people to buy a ticket online).
Oliver Mernick-Levene, Founder, Brixton Flavours commented:'I love Brixton and as a local resident and foodie, I was keen to help support the food and cultural scene, to help celebrate its diversity and bring people together over their passion of food, drink and music."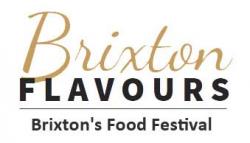 The festival will include and cover Brixton Village, Market Row, ColdHarbour Lane, Atlantic Road and Windrush Sq, areas on Sunday 26 October From 11.00am – 7.30pm. It will see a host of new and firm favourite cafes, restaurants and craft shops taking part in this cool and exciting festival. All venues will be offering special discounts and secret new tapas style dishes to visitors and will also be offering delicious free samples to wristband wearers. From the original Brixton set to the newly arrived, the festival will play host to a really special day, which is set to be become an annual food and drink fixture in Londoners diaries.
On the day visitors can also buy wristbands and Brixton Pounds (B£) from strategically located vending kiosks around Brixton Village and Market row and outside The Ritzy Picturehouse, in Windrush Square. Location maps will also be given out and downloadable as a guide to where all of the participating restaurants, venues and music locations will be throughout the day.
The restaurants on the day will include: Brindisa, Brixton Village Grill, Carioca, Casa Morita, Courtesan, Duck Egg Café, Etta's seafood, FGB- Foccacia, Fish Wings & Tings, Ichiban, Jalisco, Kaff, Market House, Lounge Bar, Prince of Wales –POW, Satay Cocktail Bar, Senzala, Snugg, Sponge & Cream, The Ritzy Picturehouse, The Wine Parlour as well as the pop-up stalls, which will be positioned in Windrush Square.
The headline sponsor for the event is OpenTable.