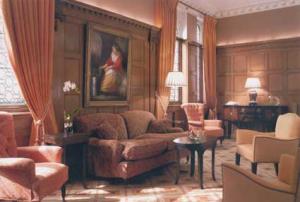 Every Thursday during December 2009, Latin Jazz band, Sol Chango, will perform exclusively from 6:30pm until 10:30pm, in the lounge at The Cadogan Hotel in Knightsbridge.
Sol Chango formed to introduce fiery Latin Jazz to the UK Jazz scene. Showcasing some of the best international Jazz and Latin Jazz musicians, Sol Chango delivers an original blend of classic Jazz and red-hot Latin Jazz.
Sol Chango combines the raw talents of Spanish musicians, Alvaro Lopez, the drummer, Luismi Valles on piano and guitar, and Jimmy Martinez, a top Cuban bass player who has accompanied critically acclaimed artists including Nelly Furtado and the Sugababes.
Performing with a large number of collaborators, and at various line-ups, Sol Chango has delighted audiences with unforgettable performances across the nation. As one of London's top Jazz bands, Sol Chango promises to keep their listeners on edge in the most relaxed fashion.
Commencing on Thursday 3 December 2009, Sol Chango will be playing in the sumptuous setting of The Cadogan's lounge. Featuring original stained glass windows and oak wood panelling, the lounge is a vibrant space within this quintessential British hotel.
Whilst listening to the funky Latin-flavoured sounds, guests can enjoy a wide range of cocktails from the bar.
Sol Chango performs live at The Cadogan Hotel
Thursday 3 December 2009
6:30pm -10:30pm
Free Entry
The Cadogan Hotel, 75 Sloane Street, London SW1X 9SG
FORTHCOMING DATES:
10, 17 and 24 December 2009
-//-