Yet more interesting offerings for you to choose from in celebration of the Chelsea Flower Show and Vegetarian Week.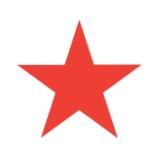 24 May to 30 May – Restaurant Michael Nadre
The newly opened Restaurant Michael Nadra in Chiswick is offering a high-end seven-course tasting menu in celebration of National Vegetarian Week.
Having worked at some of the UK's finest Michelin starred restaurants throughout his career, including Petrus, Chez Bruce and La Trompette, Michael Nadra pays homage to the humble vegetable with dishes such as cauliflower and black truffle velouté; twice baked goat's cheese soufflé with piperade and basil, ravioli of roasted butternut squash with pecan nuts, confit garlic and courgette tempura, amongst other inventive combinations. The vegetarian menu is priced at £35 per person and for an additional £25 a head, guests can enjoy accompanying wines sourced from around Europe.
Restaurant Michael Nadra, 6/8 Elliot Road, Chiswick, London W4 1PE Tel: 020 8742 0766 www.restaurant-michaelnadra.co.uk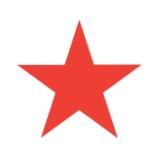 17th – 30th May – Awana
We are told that the mantra 'Five a day" isn't just about quantity, it's also about variety. Choosing fruits and vegetables of a different colour will give your body a health-boosting kick and this Vegetarian Week presents an opportunity to check out what's on offer from Executive Chef Mark Read of Awana. This Malaysian restaurant in Chelsea, is showcasing a Vegetarian Festival Menu filled with exotic ingredients with vibrant with colours and flavours. Combining traditional dishes with modern twists, Malay options include chickpeas and sweet potato in a spicy red curry sauce; stir fried mixed vegetables with bean curd and mushrooms; stir fried assorted mushrooms with asian celery and green onion in a rich soy sauce; or butternut squash and brinjal curry with chickpeas, okra and bitter melon. Available from £19.50 for two-courses, Awana will be serving a range of cocktails to match these spice-infused dishes alongside their wine list and a selection of spirits and beers.
Awana, 85 Sloane Avenue, London, SW3 3DX, Tel: 020 7584 8880 Email: info@awana.co.uk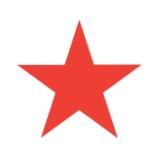 25 May to 29 May – The Botanist
Tom and Ed Martin's resstaurant, The Botanist on Sloane Square, will be offering floral-inspired cocktails in celebration of the Chelsea Flower Show. Customers will be able to choose from Jasmine Blossom (£9) – homemade jasmine syrup and fresh mandarin shaken with Hangar One Mandarin Blossom vodka, charged with Joseph Perrier Champagne or Flowering Almond (£8.50) – homemade apple, lavender and almond jelly muddled with fresh Granny Smith apple and Smirnoff Black vodka, charged with Chapel Down Kentish sparkling wine and served in a martini glass.
To see our review ot The Botanist click here.
The Botanist, No.7 Sloane Square, London SW1W 8EE, tel: 020 7730 0077 www.thebotanistonsloanesquare.com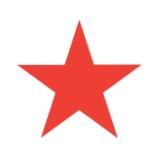 24 May – 30 May The Pheasant, Keyston, Cambridgeshire
In celebration of National Vegetarian Week the recent winner of The F Word and Gordon Ramsay's Best British Restaurant, will showcase 'a simple, strong Garden Menu bursting with Spring flavours'. Courtesy of executive chef and patron Jay Scrimshaw, dishes destined to convert the most committed of carnivores include starters such as freshly picked English asparagus with poached egg and hollandaise or chilled cucumber soup. Main courses featuring Leek and Cheddar tart with new potatoes and piccalilli or homemade gnocchi with tomato, basil, ramsons, ceps and baby artichoke, followed by lemon posset or granita with Chantilly cream for pudding. The Garden Menu is available at The Pheasant throughout Vegetarian Week and is priced at £14.50 for two courses and £19.50 for three courses.
The Pheasant, Keyston, Cambridgeshire PE28 0RE Tel: 01832 710 241 www.thepheasant-keyston.co.uk