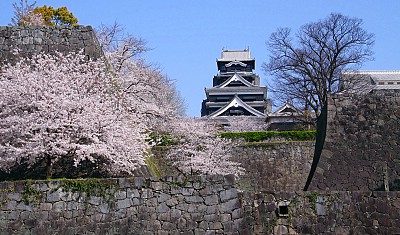 Akashi-Tai Sake Brewery is organising London's first Cherry Blossom Festival. Big in Japan, the UK version of 'Hanami" celebrates the growth of Japanese culture in the capital, which now boasts well over 200 Japanese restaurants. The cherry blossom tree holds a prominent place in Japanese culture and tradition, and celebrations are taken seriously, with a strong emphasis on food and drink. The Akashi-Tai Cherry Blossom Festival will run from 15th April to 25th May 2009, inclusive. Full information on the Cherry Blossom Festival and these events can be found at www.akashi-tai.com/cbf
The restaurants taking part in the Cherry Blossom Festival have each created a limited edition dishes or complete menus to celebrate Hanami, reflecting traditional dishes served in restaurants throughout the season in Japan, and each dish has been paired to an Akashi-Tai Sake.
Hanami Cards
Akashi-Tai will also be offering customers 'Hanami Cards" – one per dish or menu ordered – giving each customer entry into a free draw with a guarantee to win an Akashi-Tai prize, including: Akashi-Tai mobile phone charms, Akashi-tai Sake & Tokiwa Sakura Cocktail sets, amongst others.
Sakura Cocktail
Akashi-Tai has created a Cherry Blossom Festival cocktail, the 'Sakura" with its premium Shochu, Tokiwa. This will be served in all restaurants participating in the festival. Or make a Sakura cocktail at home!
Sakura Blossom
40ml Tokiwa Shochu
15ml lime juice
10ml sugar syrup
10ml cherry liquor
Rosé wine
Stir well and pour into a Martini glass or small wine glass filled with ice
Top up gently with rosé wine (make a layer); Garnish with cherry blossom
Participating restaurants will host individual events throughout April to celebrate Hanami. Full information on the Cherry Blossom Festival and these events can be found at www.akashi-tai.com/cbf
Restaurant information
• Bincho, 16 Old Compton Street, W1 (020 7287 9111; www.bincho.co.uk)
• Me Love Sushi, 100 Avenue Road, Swiss Cottage, NW3 (08448 55 22 55; www,melovesushi.com)
• Saf, 152-154 Curtain Road, EC2 (020 7613 0007; www.safrestaurant.co.uk)
• Saki Bar & Food Emporium, 4 West Smithfield, EC1 (020 7489 7033; www.saki-food.com)
• Sushinho, 312 – 314 King's Road, SW3 (020 7349 7496; www.sushinho.com)
• Tsuru, 4 Canvey Street, SE1 (020 7928 2228; www.tsuru-sushi.co.uk)
Saki Bar & Food Emporium Tasting Menu
SAKIZUKE: Seared Sea Bass and Nanohana Flower with Ume Plum Sauce
HASSUN: Chef's Assorted Delicacy of the Season
MUSHIMONO: Cherry Leaf Wrapped Turbot and Domyoji Dumpling Sakura-Mushi with Gin-An Sauce
AGEMONO: Prawn Shinjo Balls with Seasonable Vegetable Tempura
YAKIMONO: Saikyo Miso Marinated Grilled Black Cod
SUSHI: Assorted Nigiri and Maki Sushi served with Miso Soup
DESSERT: Chef's Dessert Special (including Home Made Cherry Blossom Ice Cream)

Saf Tasting Menu
JAPANESE PANCAKE: Served with Umeboshi plum sauce paired with Zen Garden Cocktail – Akashi-Tai Shochu, Lychee, Cucumber Ice
MAKI: Pickled Daikon radish, shiso leaf and cucumber, paired with Cherry Frost Cocktail
SHITAKE SOUP: Served with winged beans, kohlrabi, lime radish
CHARD ROLLS: Mung beans, water chestnut, Thai vinaigrette, pickled cucumber and sea weed
salad paired with Jasmine Pearl Martini – Akashi-Tai Daiginjo, Jasmine, Crème de
Peche, Lemon
BUDDHA BOWLS: Teriyaki glazed smoked tofu, organic jasmine rice cake, wok fried greens, kimchee, kimpura & simbal paired with Smoky Mountain Cocktail – Akashi-Tai Genmai Aged Sake, Benedictine, Highland Harvest Organic Scotch, Orange
CHERRY BLOSSOM With rose petal and shiso reduction, paired with Whisper Martini Rose Infused Akashi-
TART, LEMONGRASS Tai Shochu, Fresh Shiso, Raspberries, Crème de Fraise
SORBET: