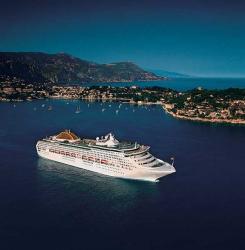 With Christmas approaching, visit the best Christmas markets in Europe to purchase handmade artisan gifts or simply enjoy the mulled wine, gingerbread and waffles. 
All the cruises are round-trip from Southampton meaning there are no restrictions on luggage. Passengers can bring back sacks full of shopping – whether it be a case full of the finest chocolates from Belgium to a bicycle from Holland. 
The mini breaks feature the same range of dining options and entertainment that are found on P&O Cruises longer holidays. Explore the cities by day and enjoy top class shows, formal nights, fine dining and spa treatments back on board. 
A four night cruise to Amsterdam & Bruges on Oceana departing December 13, 2014 to see the Christmas markets starts from £279 per person. Prices include full board meals, daily afternoon tea and entertainment on board. To book, visit www.pocruises.com