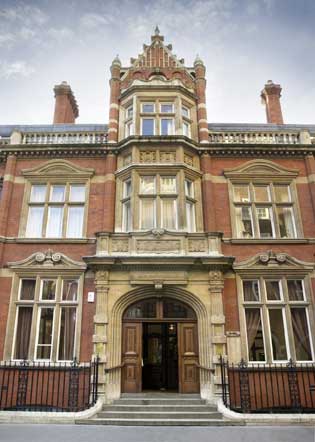 On Friday 17th July, the highly acclaimed fine-dining Indian restaurant, The Cinnamon Club, is hosting an intimate wine and spice evening with Yalumba, Australia's oldest family owned winery.
With a menu designed by Head Chef Hari Nagaraj alongside wine buyer Laurent Chaniac and Yalumba's passionate winemaker Jane Ferrari, guests can enjoy five courses, each individually paired with some of Yalumba's finest wines. A unique evening where guests can discover the history and culture behind not only The Cinnamon Club's dishes, but also one of the most respected wineries in the world. Founded by the Smith family in 1849, Yalumba (aboriginal for 'all the land around') is steeped in heritage, fiercely independent and extremely progressive with a reputation for innovation. Complementing the Cinnamon Club's own ethos of pushing boundary's, this meeting of culinary forces promises to create an evening of enlightenment.
Apéritif and canapés
—– ◊◊◊ —–
Garlic, asparagus with 'kadhai' spices, tamarind glazed vegetables
Wine pairing: Yalumba Eden Valley Viognier, 2007
—– ◊◊◊ —–
Tandoori king prawn with dried mango and tomato chutney
Wine pairing: Pewsey Vale Prima Piesling, Eden Valley vintage 2008
—– ◊◊◊ —–
Char grilled duck breast with sesame and tamarind sauce
Wine pairing: Cabernet Shiraz, The Scribbler, Yalumba, Barossa Valley 2006
—– ◊◊◊ —–
Roast saddle of 'Oisin' red deer with pickling spices
Wine pairing: Cabernet Sauvignon Shiraz, The Signature, Yalumba, Barossa Valley 2003
—– ◊◊◊ —–
Pineapple and pink peppercorn pudding with chilli pineapple crisp
Wine pairing: Heggies Botrytis Riesling, Eden Valley, 2006
—– ◊◊◊ —–
Coffee and petit fours
Yalumba have pioneered work with the rare grape variety, Viognier. First planted in 1980, it is now the recognized leader of this grape variety in the Southern Hemisphere and many of their wines are widely acknowledged as international benchmarks.
Cinnamon Club Executive Chef, Vivek Singh remarks: 'We are thrilled to be working with Yalumba and Jane Ferrari once again, we continue to share the same passion for authentic food paired with exceptional wines. Guests will also have the chance to sample some of Yalumba's rare vintages."
Dinner starts at 6:30pm and with only 40 places available for this exclusive event booking is essential, the price is just £90 per person.
The Cinnamon Club,The Old Westminster Library,
30-32 Great Smith Street, London SW1P 3BU
www.cinnamonclub.com t.020 7222 2555