Having established itself as one of the prime Indian eateries this side of Delhi, The Cinnamon Club is gearing up for a celebration. It's heading towards its first decade, and a treat that any foodie can join in on. They're giving away fifty pairs of tickets to a stunning 10-course tasting menu.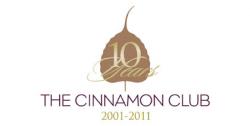 Executive chef Vivek Singh has created a truly sensational menu. Including dishes such as ravioli of Norwegian king crab, tandoori breast of squab pigeon with cloves, and tandoori saddle of Welsh lamb. Beautifully fragrant dishes exhibiting The Cinnamon Club's understanding of spice and flavour.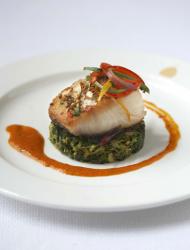 As well as food Vivek has been working with his wine producers to create two unique, limited edition blends. And with only 300 bottles produced, these two are highly collectible. You can get your hands on a bottle for £50, but you'll have to join the waiting list. Their cookbook has also had a makeover with a leather bound edition available to celebrate a decade of their delicious food. So if you don't win the tickets, you can have a go at creating the dishes at home.
All you have to do to be in with a chance of a ticket is to register at The Cinnamon Club before the 25 February.