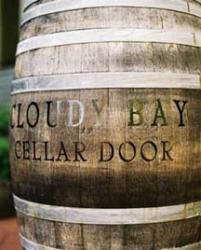 Cloudy Bay wine is bringing the Cloudy Bay Shack – a pop-up airstream that offers the chance to experience some of the best Cloudy Bay wines matched with bespoke food dishes.
The 2011 Cloudy Bay Shack will open on the 30th – 31st July and will be curated by internationally renowned chef Skye Gyngell. Skye Gyngell's commitment to working with locally sourced produce matches Cloudy Bay's tradition of foraging for edible ingredients in the immediate environment.
Both Skye and Cloudy Bay share an approach to food that is fresh and sustainable, and this shared outlook is what united their work for the Cloudy Bay Shack. As Skye says, 'Creating dishes to compliment new world wines, especially ones as well respected as Cloudy Bay, is both a challenge and an exciting opportunity for me'.
Londoners and visitors alike can spend their weekend enjoying glasses of wine in the designated picnic area, whilst listening to a jazz trio who will play throughout the weekend. Additionally, the Cloudy Bay Shack 2011 will offer the chance to forage for in the specially designed herb garden inspired by Petersham Nurseries. To showcase the wines of Cloudy Bay, Skye Gyngell has created a seasonal menu to enhance the full flavours and vibrant aromas of the wines. Parsons Green wine lovers will choose from a menu of summer specials from wild sea bass with nam jim and pak choy paired with Cloudy Bay Te Koko to a mouth watering slow cooked veal with black olives and preserved lemons paired with Cloudy Bay Pinot Noir. Picnickers can try one of the five tasting dishes paired with a glass of Cloudy Bay for £8.50.
If you can'tmake it down to the Cloudy Bay Shack in Parsons Green, Skye Gyngell will offer one dish on the menu at Petersham Nurseries Cafe for a week with the appropriate wine pairing. There are five dishes so the promotion will run for 5 weeks after the Shack.
The Menu:
Heritage tomatoes with goats curd and oregano – Paired with Cloudy Bay Riesling – Wild
honey, lemon and fresh apple
Salad of spinach, mozzarella, fennel, shaved raw asparagus, peas and fontodi olive oil –
Paired with Cloudy Bay Sauvignon Blanc – Guava, mango, ripe lime and sweet herbs
Wild sea bass with nam jim and pak choy – Paired with Cloudy Bay Te Koko – Lemon thyme,
mandarin blossom and ginger spice Risotto with lemon and San Daniele ham – Paired with Cloudy Bay Chardonnay – Citrus,
toasted nut, grapefruit and fig
Slow cooked veal with black olives and preserved lemons – Paired with Cloudy Bay Pinot
Noir – Boysenberry, red fruit and sweet spices