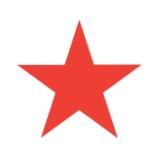 Veeraswamy, Victory House, 99 Regent Street (entrance in Swallow Street), London W1B 4RS www.realindianfood.com
Veeraswamy was founded in 1926, which was the same year the Queen was born. To celebrate Her Majesty's Birthday this year, Veeraswamy will be holding a Royal Week of celebrations from 17 to 25 April. Special menus have been put together to highlight some of the best dishes served at the restaurant in the past 85 years. Offerings such as Lamb Kichda, Jumbo Green Prawn, Kerala Syrian Chicken Stew and Rogan Josh, together with specially selected wines and a choice of cocktails will be available. Lunch menus are priced at £19.26 for 3-courses and a special feast for dinner which includes a 'Kir Royal Special' with its own Golden Turban costs £36.00.
Generations of visitors remember the imposing gentleman with a turban who stood outside the entrance in Swallow Street and now, by popular request, the man in the turban or 'Darwan' as he's known in Hindi, is back and ready to greet guests as they enter this famous Indian restaurant.
To make a booking call: 020 7734 1401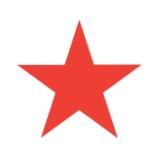 Enoteca Turi, 28 Putney High Street , London SW15 Tel 0208 785 4449
To celebrate the vegetable coming into season, Enoteca Turi is running an artichoke menu for one week only beginning 19 April. The menu costs £25.50 for two courses or £29.50 for three. As with Enoteca's a la carte menu, you'll see the new artichoke menu is carefully matched with a wine from the restaurant's extensive wine list. Reservations can be made on 020 8785 4449 or via the website at www.enotecaturi.com and the menu can be accessed through the 'events' page of their site.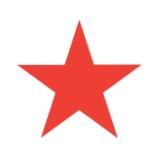 Fifth Floor Restaurant, Harvey Nichols, 109-125 Knightsbridge, SW1X 7RJ Tel. 020 7235 5250
To celebrate St. George's Day later on this month, Jonas Karlsson, Executive Chef of the Fifth Floor Restaurant at Harvey Nichols will be introducing a Great British Market Menu. Available from 19th to 24th April at lunchtime only, this special menu is priced at £19.50 for 2 courses and £24.50 for three. For bookings and to see what is on the menu visit the Fifth floor section of the Harvey Nic's site www.harveynichols.com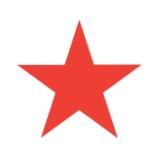 Profile Soho, 84-86 Wardour Street, London W1F 0TQ Tel 020 7734 3444 www.profilesoho.com
Starting on Sunday 18th April from 6.30pm, and fortnightly thereafter, Profile Soho, the bar/diner/café on Wardour Street has a new take on bingo; 'Diner Bingo' sees special guests Timberlina and Hey Baylen present an evening of camp calling and naughty innuendo. Working together for years, Timberlina, dubbed 'The Queen of Alternative Style' by Time Out, hosts numerous nocturnal nights throughout London whilst Hey Baylen lights up the airwaves with a spot on BBC London and Radio 2. Diners/players can expect plenty of banter and witty repartee during their evening! To reserve a table contact Profile at the above number.