London is a city in which the deli is, sadly, a thing of the recent past. In New York City, delis are open all hours of the night, and sometimes even the setting for awkward Woody Allen characters. With the arrival of D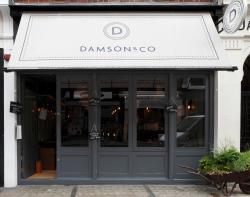 amson & Co on Brewer Street, the NYC-style deli is getting a British make over: out go the giant over-stuffed sandwiches, and in come the interesting charcuterie boards compromising of mostly British produce.
Ewe, Cheese!
Indeed, Britain meets deli seems to be the order of the day if the amount of newly opened venues are anything to go by. Trying to keep it as home grown as possible, there will be a mix of traditional British produce (venison, lamb, mutton and goose to name a few) with a few wildcards (buffalo and ewe cheese anyone?) thrown in to keep it interesting.
Fresh from Channel Fisheries
If you like your fish fresh and caught off our shores, there are regular seafood deliveries provided by Channel Fisheries, including soused fish (more commonly referred to as'ceviche') as well as fresh oysters and tartare, which you can complement with English wines or aperitifs such as English Royals and their Pimms Spritzer Jugs.
Eggs for Every Occasion
In Soho for breakfast? There are organic and free range eggs for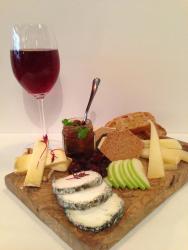 every persuasion, from royal to Benedict to Florentine, served on a toasted English muffin, or smoked a-top steamed asparagus. If you're in to juice, try the freshly pressed or blended juices which include the likes of Apple & Rhubarb (with raspberry and mint) or the revitalising Green Juice (with fresh spinach leaves, wheatgrass, pear & grape).
Coffee or Gin?
Playing along the British theme, the coffee is provided by Ozone roasters located in East London and delivered to the store on bicycle (eco-friendly and only slightly annoying.) The teas are all provided by Tregothnan, the UK's only tea farm. If you fancy a cake or five, try the Lemon Drizzle or Carrot Cake, or better still, the freshly baked Madeleines with lemon curd and chocolate dripping sauce.
There can be no mention of'British' without the quintessential'Gin & Tonic' which, is the only spirit served but in a variety of distinctive labels (including the likes of Oxley, Portobello Road, Cream Gin, No.3 and Bathtub) with a number of boutique bottled beers as an alternative. Fancy.