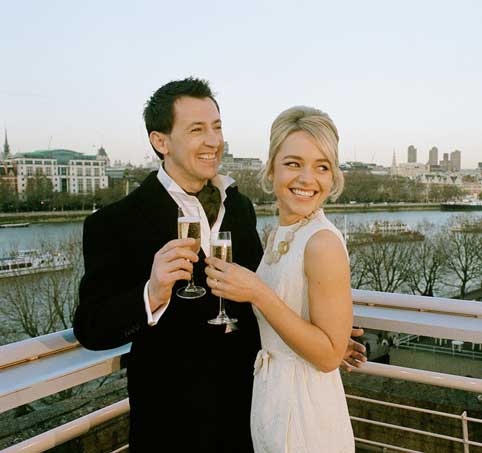 The Deck's Wedding Showcase on Saturday 5th September, 12.00pm – 4.00pm
Taking full advantage of its Thames-facing terrace, The Deck at the National Theatre, provides awe-inspiring panoramic views across the capital. With the ultimate big-day backdrop, happy couples can feel on top of the world as they declare their vows before the whole of London. Marrying a cool and contemporary setting with first class catering and a host of unique extras, including costume hire from the National Theatre's wardrobe, The Deck is a stunning stage for the perfect summer wedding from April to October.
The Deck's September Wedding Showcase provides an ideal opportunity to discover the venue alongside carefully selected suppliers. The Deck will be set up for a ceremony, so guests can meet and greet the events team, admire the flowers, listen to music by Prelude (www.preludeentertainment.co.uk) and catch photographer Charlotte Medlicott (www.charlottemedlicott.co.uk). With summer refreshments and tasty treats to accompany, there is no excuse not to take the time to try something new and dare to be different at The Deck.
For more information and free entry please contact The Deck events team on 020 7452 3796 or thedeck@nationaltheatre.org.uk/thedeck
The Deck, National Theatre, South Bank, London SE1 9PX
www.nationaltheatre.org.uk/thedeck