8 High Street, Whitstable, Kent. CT5 1BQ. T. 01227 273311 www.seewhitstable.com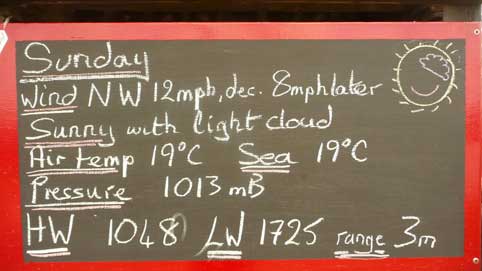 There exist almost untouchable restaurants. 'Institutions' protected by the armour of tradition and gilt-edge of hearsay. From stuffy old piles with threadbare edges to dinky dens run by unpredictable proprietors. I predict that the critic controversial enough to pour vitriol over such endearingly eccentric eateries would encounter a barrage of public hatred similar to a commissioning editor keen to cull 'The Archers'.
But there is not, thank God, a need to deploy an arsenal of abusive adjectives towards what might qualify as one of the world's most discovered 'hidden gems', 'Wheelers of Whitstable'. And be that just as well, because the Wheelers name has already suffered enough tribulations…
Dating from 1856, this small, sugary pink stack on the 'pearl of Kent's' chocolate box High Street represents the original and sole survivor of what was once a seven-strong chain – its Chairman, in fact, was born upstairs. Alas in the mid (19)90's this noble cluster of fishy eateries found itself volleyed between Forte and Granada in a classic game of takeover tennis. At one point someone even raised the idea of renaming them 'Pish' – a humiliation which was thankfully cast out. As others were fractured, the final version outside Whitstable – Wheelers of St. James – landed in the hands of renaissance man, Marco Pierre White, whose most likely well-intentioned plan to roll out several more proved rather short-lived.
To secure a sitting at 1pm, 3pm or 5pm at the Formica counter, or past a curtain, the demob-demure dining room, you must be dogged. I tried for months, finally capturing a cancellation with hours to spare.
With my name firmly scored from the shambolic looking diary, my friend and I took seats on shamrock lino beneath a slippery looking, gloss painted ceiling. The ill-lit space felt full despite there being just ten more diners. The décor includes a clock, inexplicably frozen at a quarter to one and, perching the mantelpiece, an illuminated ornament of a ship's wheel turned aquarium. Above the door to the kitchen which was plastered with books, a handwritten sign advised (I presumed without irony) that 'you don't have to be mad to work here, but…' (I'll let you fill in the blanks).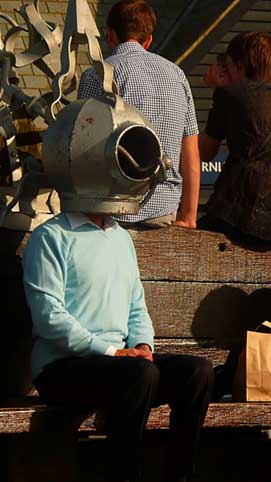 As it's bring your own, with no charge for corkage, we borrowed a corkscrew from what turned out to be a regular of five times. Ordering from the plastic sheathed, 'lighter menu' (in both price and protein) we started with protected origin, Whitstable rocks, famous since Roman times, served from half-shells which looked almost as ancient. Benefitting from the sheer drop in tide and warmish waters, served naked and also in Guinness batter the soft, plump, specimens proved a wonderful fix to an oyster addict like me. From £4.25 for six, they're keenly priced for a restaurant, although I spotted stalls outside shucking them for as little as 40p each. That means for £400, you could work your way through 1,000 over a long weekend. What a wonderful challenge, but ladies: beware!
A glass bowl of eels primped in aspic melted away to their bony cores. Crisp goujons of flounder, a rather bland fish known for its appearance in Grimm's fairy tales and its preference for 'sandy and muddy bottoms' were good enough here to warrant two portions. Looking like dyed and lacquered trofie pasta, salty samphire strands were tangy, pert and moreish.
A platter of the usual cast of crustaceans – cockles, whelks, crab and prawns – was a little let down by limp, crudely over smoked mussels. And being shelled already, much of the handy pleasure had been removed. For now, the award for the most sexy fruits de mer platter is still retained by 'Fish Works' in my mind.
As the bells of the phone began to ring, bringing the promise of umpteen more reservation requests, we ended on a sugar high which provoked sugar shakes – an obscenely decadent, cherry and cream layered sundae with spun sugar spikes.
Presided over by an unlikely mine host whose firm but I suppose fair attitude reminded me of the forceful character from 'Brief Encounter's' refreshment room, we had enjoyed our cheapish, earthy couple of hours. It was a hot day, which affected my appetite. When I return some wintry day, breath condensing, I will be sure to sample what look like confidently cooked mains, including the vastly decadent lobster Thermidor.
During a waterfront stroll, looking towards imposing but eerie, currently derelict sea forts, my friend, who is foreign, asked me why, in the absence of a proper beach, the English persist at 'sitting at mud'. I tried to counter with tales of this maritime nation's great nautical tradition, although I won little ground. Nearby a local man, whose father was an oysterman, attempted to wean his two and a half year-old daughter onto oysters. Despite spitting her first attempt to shore, with the sort of smile that only a father can form, he proudly confirmed that she 'sort of liked it…'
Wheelers accepts cash only.