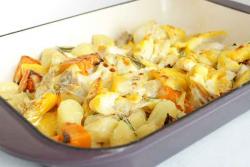 For so many of us, when it comes to the weekly shop, fish is often not included as a main meal. We buy meat, veg and occasionally we might buy some prawns, or salmon but rarely think of fish as a varied food for different dinners.  Yet, fish is a rich source of Omega 3 and protein and NHS guidelines recommend that we consume at least 2 portions a week, so why don't we eat fish?  It all comes down to the preparation and cooking, something people find daunting and tricky.
Billingsgate Seafood School has come to the rescue, with its'Essential Seafood Class,' a class for fish novices, teaching easy dinner recipes which can be created at home for family meals or entertaining.   With dishes such as Seafood Potato bake, Prawn and Harissa Pilaf and Pan-fried Seabass with Puttanesca Dressing you will feel at home cooking fish in your kitchen in no time.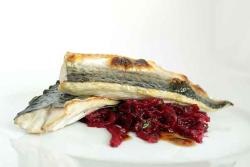 Kicking off on Monday's at 10.30 am, Billingsgate Seafood School creates a relaxed and informal environment where you can learn how to cook with fish and the various types of fish you can use in dishes. The class will commence with a demonstration on fish preparation, teaching guests what to ask for when visiting the local fishmonger, meaning you will never have to deal with any guts and heads at home.
Guests will then learn 7 to 8 great recipes, which are easy to follow and cost effective. For the health conscious amongst you, the class will also give information on cooking with fish high in omega 3 and low fat white fish.  Offering tips and guidance on the best fish to cook when you feel like your diet needs a healthy boost.   
Classes will receive a delicious lunch featuring all the recipes prepared in the class and will also be able to take home the Billingsgate'fish-pie' mix.  Meaning you can enjoy a day out with friends and go home not having to worry about dinner at the end of the day.
Classes are available from Monday 14th September through to Monday 16th November and will run at £65.00.
Classes will start at 10.30 with registration at 10.15 and finish at 1.30pm.