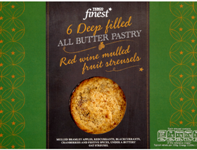 Finest* Mulled fruit streusel topped pies
Have a break from munching mince pies and try these tartlets, their shells well-filled with spicily-sozzled fruit and topped with buttery streusel.
Available from Tesco, £2.50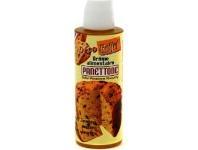 Panettone flavour concentrate
Panettone has a haunting flavour you can't quite put your finger on. Now you can get your mitts on this and create a Christmas cracker of your own.
Available from Sous Chef, £8.50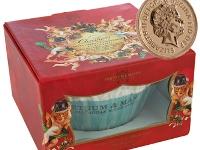 Fortnum & Mason'Nuts About Christmas' pudding
You'll go utterly nutty for this celebration of our country – showcasing English cobnuts, damsons, cider brandy, damson gin, and ginger wine.
Available from Fortnum & Mason, £45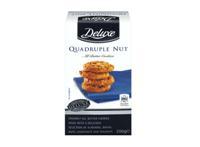 Deluxe All-Butter Quadruple Nut Cookies
Cracking cookies to send any biscuit-fancier totally nuts. These slip down with frightening ease whatever the time of day – must be all that butter. 
Available from Lidl, £1.39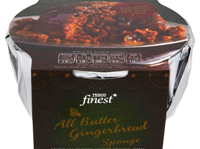 Finest* Gingerbread sponge pudding
Not everyone likes that cannonball of fruit'n'booze. Haters might be more receptive to this sticky, sweetly-spiced, gingerbread sponge pud.
Available from Tesco, £2.50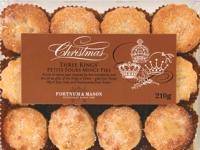 Fortnum & Mason'Three Kings' petit fours mince pies
This trio of temptations is fit for any king – Persian, Arabian and Indian-inspired pastry pies infused respectively with gold, frankinscense and myrrh.
Available from Fortnum & Mason, £12.95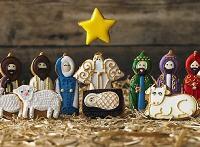 Biscuiteers Nativity tin
A tin housing a dozen intricately-iced, spiced biscuits depicting all the requisite Christmas story characters – perfect for keeping blood sugar'stable'…
Available from Biscuiteers, £35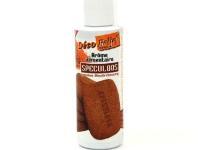 Speculoos flavour concentrate
Friends who make a beeline for the biscuits at a continental Christmas market will love this magical mixture for spicing up their home-cooked cookies.
Available from Sous Chef, £8.50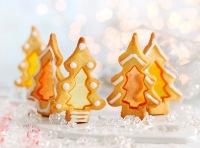 Stained-glass shortbread biscuit kit
Get crafty with all the wherewithal required to turn out whimsical shortbread frames with panes of coloured'glass' (aka melted boiled sweets).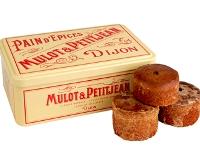 Fortnum & Mason Mulot et Petit Jean pain d'epices
This old-skool tin of beautifully-spiced Dijonnaise cake-breads is a Fortnum's exclusive; featuring a tasty trio of types – each filled with a different jam.
Available from Fortnum & Mason, £17.50
Favorina Stollen with poppyseed or hazelnut filling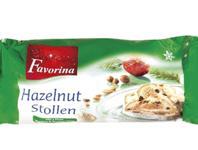 The traditional sweet German loaf is pimped with a swirl of poppyseed or hazelnut paste. Eat a slice and proudly proclaim that it's'stollen' your heart.
Available from Lidl, £1.99