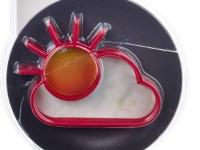 Sunnyside Egg Shaper
This nifty mould cleverly creates a fried egg with a white that looks just like a fluffy cloud; the yolk a brilliant yellow sun. Not whimsical; necessary.
Available from Lakeland, £7.99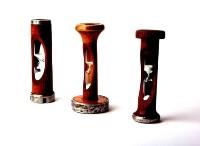 Lalani & Co Antique Tea Timers
It's just as important to time your tea-making as it is to make time for a brew. These gorgeous timers are made from century-old British cotton bobbins.
Available from Lalani & Co, £8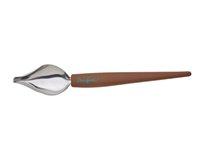 Deco Spoons
If you must fancify your food, do it in suitable style. This stylish stylus resembles an oversized fountain pen and drizzles, dribbles and drips as is your wont.
Available from Lakeland, £14.99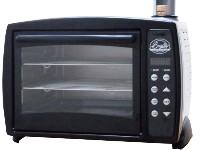 Convection Smoker
It might rather resemble a microwave with a chimney, but this wizard gizmo lets an aspiring artisan create all sorts of smoked comestibles.
Available from Bradley Smoker, £195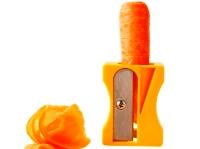 Karota Sharpener and Peeler
If you were That Kid who used to relish the chance to sharpen the pencils at school, you need this oversized carrot-stripping implement in your kitchen.
Available from Lakeland, £9.99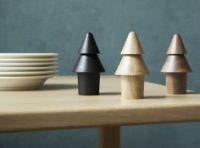 Natural wood'tree' salt and pepper mills
Hewn in Germany from oak or walnut, these matte-finish mills have stripped-down Scandi style in spades. The most subtle way to give a nod to the season.
Available from Triitme!, £64 each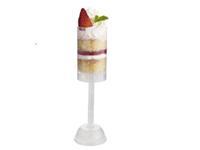 Push-up Treat Pops
Layer up all manner of sweet or savoury ingredients in these re-useable rockets to create cool canapés, best described as'creative culinary pile-ups'.
Available from Lakeland, £7.99
Paxton & Whitfield Cheese Map
Who cares where you end up, as long as there's a wedge of cracking cheese at the end of the rainbow? Find out what's where with this marvellous map.
Available from Paxton & Whitfield, £7.50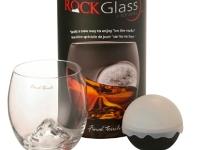 Ice Rock & Glass Set
Pour a digestif into this specially-shaped glass over the supersized ice'rock' to keep your cool when the party hots up – great for breaking the'ice'.
Available from Lakeland, £14.99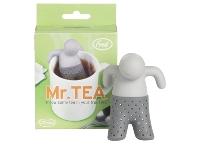 Mr Tea
I pity the fool who messes up my cuppa, I do! Play fast and loose (leaf) – pop this little fella with his perforated pants into your cup for the perfect infusion.
Available from Lakeland, £9.99