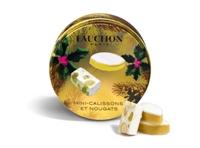 Fauchon Mini calissons & nougat tin
Provencal calissions are a rare treat – marzipan-like lozenges with a hint of orange blossom water. All the better teamed with chewy nougat in a tin.
Available from Selfridges, £14.99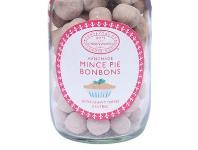 Hope & Greenwood Mince pie bonbons 
This jar should keep the recipient quiet for a bit – stuffed with chewy, creamy toffee bonbons rolled in magical mince pie dust.
Available from Hope & Greenwood, £8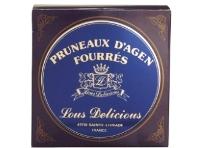 Pruneaux d'Agen fourres
You'll be dipping in to these treats'agen' and'agen'. These plump prunes are prepared to a 16th century recipe, filled with a rich prune cream.
Available from Lakeland, £12.99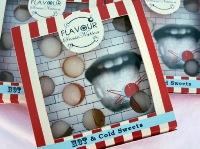 Flavour Sensenation hot & cold sweets
Katy Perry might just have tucked into a box of these strange sweeties when she sung'You're hot then you're cold'. They'll be warmly received.
Available from Harvey Nichols, £4.95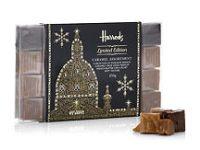 Harrods Limited edition caramel selection 
Know someone who fancies pretending they grew up in glittering'caramel shops' a la the Werthers ad? These superior specimens are for them.
Available from Harrods, £15.95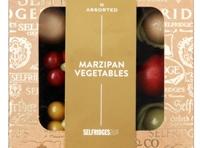 Selfridges Marzipan vegetables
Far better than a crate crammed full of wizened winter roots from a veg box company. (Sadly does not count as one of your five-a-day.)
Available from Selfridges, £9.99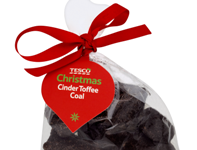 Cinder toffee'coal'
Not just for the naughty, these rough-n-ready rocks from Tesco are actually chunks of sweet honeycomb coated in coarse sugar tinted the colour of midnight.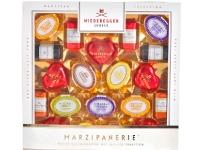 Niedregger Marzipanerie
When it comes to marzipan, Niederegger has it nailed. Filled, flavoured, enrobed, dessert-inspired, you name it, it's in this super selection.
Available from Lakeland, £19.99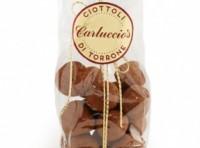 Ciottoli di torrone
Chewy, gooey, delicious torrone dusted in cocoa. This sophisticated sweetie contains a blend of five honeys; including a slightly salty specimen.
Available from Carluccios, £6.95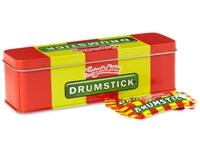 Drumstick pencil tin
Bang the drum for this tuckshop treat from the days of the old schoolyard. Make sure you get a handwritten thank you from the recipient.
Available from Selfridges, £6.99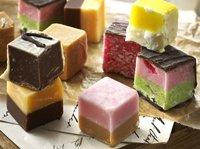 Fabulous fudge selection
Gloriously garish and gorgeous, too. Gorge your way through rainbow-hued flavours like coconut, raspberry ruffle and lemon meringue.
Available from Lakeland, £8.99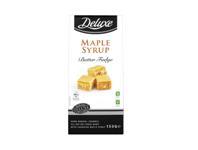 Deluxe Maple syrup butter fudge
A great gift for anyone who needs sweetening up, adding maple syrup to the already-sugary base mixture. Crumbly, buttery and irresistible.
Available from Lidl, £1.49