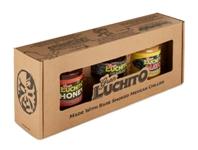 Gran Luchito Smoked Oaxacan chilli gift set
This magical mixture is made with a quintet of smoked rare Oaxacan chillies. You get a pungent paste, a moreish mayo, and a mindblowing honey.
Available from Amazon, £12.99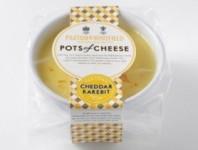 Paxton & Whitfield Pots of Cheese – Cheddar Rarebit
Slather this superior spread on bread for toast with the most – this rarebit's a smooth blend of Paxton's cave aged Cheddar and signature No. 93 Ale.
Available from Paxton & Whitfield, £5.95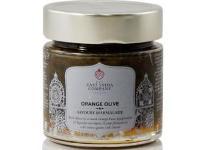 East India Company Savoury marmalade: Olive and Fig/Green & Black Olive/Tomato and Thyme/Olive & Orange/Onion & Raisin
Sounds confusing, tastes amazing. The inclusion of umami-rich ingredients like olives and tomatoes is simply stunning in these sugary spreads.
Available from the East India Company, £7.95 each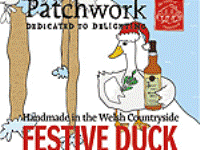 Patchwork Traditional Food Company pates
Simply stash in the freezer, defrost and dig in to lush flavours like Stilton and Cranberry, Partridge and Pear, Bloody Mary, and Smoked Salmon.
Available from the Patchwork Traditional Food Company, from £4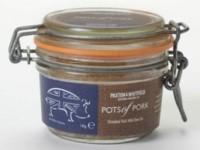 Paxton & Whitfield Pots of Pork – Shredded Pork with Sloe Gin
Pulled pork fans will adore this marvellous mulch of shredded British piggy cooked sloe-ly with gin infused with fruit from the hog's own home territory.
Available from Paxton & Whitfield, £7.95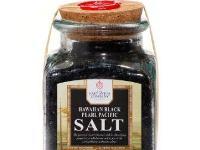 East India Company Hawaiian Black Salt
Black as the soot Santa stamps all over the living room floor, this surprising salt adds impact both visual and sensory. Try a sprinkle on the sprouts.
Available from the East India Company, £10
Harrods Christmas Fig Mustard
Spice up Boxing Day by slathering this pleasantly grainy condiment infused with figs, cinnamon and red chilli over ham and leftover turkey.
Available from Harrods, £4.25
Club La Crèmerie Membership
Receive a monthly quartet of cheeses to sate 12 people. December's include Waterloo, Stilton, Cheddar, and Sparkenhoe, plus tasting notes and biscuits. 
Available from Club La Crèmerie, from £50 for one month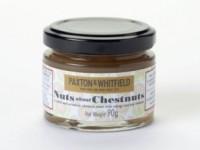 Paxton & Whitfield Nuts about Chestnuts
Practise safe cheese-consumption: always use a condiment. This rich, sticky concoction of chestnuts, orange zest, and walnuts will do the job nicely.
Available from Paxton & Whitfield, £2.95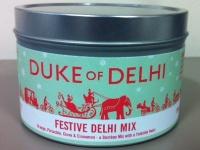 Duke of Delhi Festive Delhi mix
The seasonal spin on Asif Walli's weird-and-wonderful take on Bombay mix features cloves, cinnamon, candied orange pieces and whole pistachio nuts. 
Available from Fortnum & Mason (instore only), £5