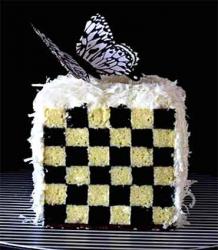 A launch of a series of seven-course dinners that promise to take you on a journey, showcasing the very best of the Galician region of north-western Spain.
The menu is being kept under wraps until the evening but think fresh seafood from the Galician rías, the highest quality meat, and the best traditional dishes, accompanied by some of the finest wines and spirits from the region, spread over seven courses. Its cuisine is a major reason for tourism to Galicia and this is your opportunity to experience it right here in London.
Tickets are available to enjoy this unique dinner over three evenings, with two dinner sittings per night. Visit the first Galician dinner event at Meliá White House to indulge yourself, and celebrate Galicia and its gastronomic offering to the world.
Date: Thursday 15th, Friday 16th, Saturday 17th October
Times: Two sittings at 6.30pm and 8.45pm
Venue: Meliá White House Hotel, Regents Park
Price: £64 per person for seven courses and five wines. Tickets available here
Please see the website and Twitter here for more information: http://gourmetextravaganza.com/ and @melialondon