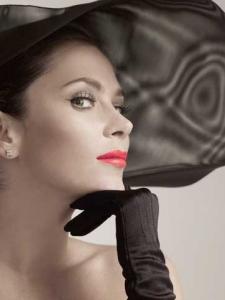 Chambord, the black raspberry liqueur, is pleased to announce that 17 elite bartenders have been shortlisted for 'The Hunt for Holly' cocktail competition in honour of the upcoming West End play, Breakfast at Tiffany's, starring Anna Friel. The chosen 17 cocktails will now be put to the public vote and the winning cocktail will be announced at La Vie en Chambord, a special event that is taking place on 15th September at The Valmont Club in Chelsea. The winning cocktail will be appointed as the 'The Holly Golightly' and will become the official cocktail of the show.
The shortlisted cocktails have been selected by a panel of judges comprising of Colin Ingram (Breakfast at Tiffany's producer), Gerry Calabrese (Chambord ambassador and founder of The Hoxton Pony), Andy Pearson (founder of intoxicology.co.uk), Ian Cameron (editor of Theme) and Charlotte Ashburner (Chambord Brand manager). and will now feature on The Hunt for Holly website
The finalists who have submitted successful cocktails are from a range of prestigious venues across the countries, including Mix, Laguna, Windows Bar @ Hilton Park Lane, Sosho, China Tang at The Dorchester, Bar Strata in Glasgow, Harvey Nichols @ The Oxo Tower and Elliots.
For a full list of the 17 shortlisted cocktails and to vote for a favourite, please visit The Hunt for Holly website www.huntforholly.com.
Each cocktail will also be served at the respective bartender's bar, so consumers can sample them before they choose their favourite.
Some like it black
Chambord is a unique French, black raspberry liqueur and has been part of the Brown Forman stable since July 2006. Still produced to this day in the Loire Valley, Chambord is inspired by a black raspberry liqueur made during the 17th Century for the Louis XIV. Using all-natural ingredients, it is produced in a unique three-step process, guaranteeing an exceptionally velvety rich taste.
The drink includes raspberries and blackberries of exceptional quality, Madagascar vanilla, Moroccan citrus peel, honey and XO cognac. It is an ideal partner for Champagne and is favoured by bartenders because of its versatility.
Breakfast at Tiffany's
Breakfast at Tiffany's premieres at the Theatre Royal Haymarket on September 29th. Set in Manhattan's Upper East Side, during the final years of World War II, the play documents the story of a young writer's fascination with his charming and troubled neighbour, the unorthodox Golightly