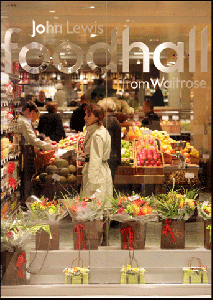 If you want to go on a picnic but don't want the hassle of making a hamper yourself, why not take advantage of John Lewis' new 'picnic pick up' service?
The service is available from the John Lewis Oxford Street Foodhall throughout the summer and in the early autumn weeks. Customers will be taken on a mini tour of the Foodhall, and they will be able to sample the fresh seasonal ingredients. The tour is led by a Foodhall specialist,who will give tips on food and drink pairings
After the customer decides what they want in their customised hamper, it will be packed and be ready to collect within 20 minutes.
For further information or to book a time to pick up a picnic please call 07872 677123 or email Foodhall_Specialist_Oxford_Street@johnlewis.co.uk