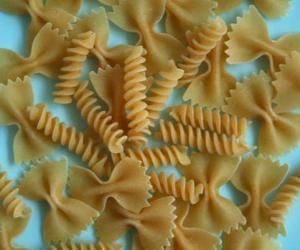 Enter the Kitchen Italia Recipe Challenge and you could see your very own favourite pasta recipe on the Kitchen Italia Spring 2010 menu and win a pasta meal at the newKitchen Italia in Covent Garden every day for a year!
To celebrate the opening of Kitchen Italia on Earlham Street (www.kitchen-italia.com) they are challenging all budding masterchefs to submit a recipe for a seriously 'mean' bowl of pasta by 28th February 2010. Judges will be looking for pasta dishes that excite the taste buds through their originality, or offer interesting twists on old classics. Entrants can submit their recipe through the website or through the Facebook page
The best, most original recipe, as picked by the team at Kitchen Italia, will appear on the Covent Garden menu for three months and the winning chef will enjoy 12 months of free meals at Kitchen Italia, and a hamper of award winning Marfuga olive oils.
Offering a fresh, innovative approach to Italian dining, Kitchen Italia is a new destination for an affordable but fun night out in Covent Garden. The menu specialises in the many varieties of pasta native to specific Italian regions, each paired with the perfect sauce from light and zingy to rich and robust. Taking you on a journey across Italy, the menu also showcases dishes that prove their influence in world cooking such as Spaghetti with Meatballs and Macaroni Cheese. Other dishes on the menu include Tiger Prawn, Chilli & Garlic Tagliolini and Pumpkin Gnocchi with Sage Butter – so the competition is tough!