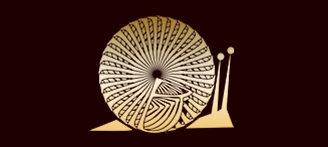 Le Bouchon Breton launches an exciting new 'Emporter" take away menu for 2009
Le Bouchon Breton, East London's best loved super brasserie, situated in the heart of bustling Old Spitalfields Market launches a stunning new 'Emporter" take away menu following the 'Bouchon" tradition of superb, honest Gallic food, now available to eat where you like.
Breton Head Chef Nicolas Laridan has devised this new take away offering, featuring a selection of best loved brasserie classics handpicked from the menu at Le Bouchon Breton, all perfect for Emporter eating.
Dishes on the new Breton 'Emporter" menu include to start: A selection of terrines and charcuterie, delicate Fish and shellfish bisques, Langoustines, lobster and tiger prawns with mayonnaise, Seafood tagliatelle, Smoked salmon and a selection of hearty French sandwiches.
For main course choose from comforting, free range Roast chicken 'Poulet de Lande" with gratin dauphinouse, buttery garlic infused green beans and rich chicken jus, Ox cheeks braised in red wine, Choucroute or A selection of mouth watering Limousin, Charloais and Black Angus steaks including fillet and ribeye cut to three sizes with French Fries and pepper sauce. A spot of delectable cheese from the infamous Breton cheese trolley or rich Chocolate mousse makes the perfect finish.
Francois Bertrand, Breton's charming Sommelier has selected a handful of suitable red and white wines from his Breton Carte alongside a selection of beer and cider to go with this exciting new offering. Be it a lavish lunch at your desk, the perfect interlude to any board meeting, directors' lunches or the ultimate, effort free supper or weekend lunch party with family and friends in the comfort of your home, the Emporter menu from Le Bouchon Breton makes the ultimate take away offering.
Le Bouchon Breton, 8 Horner Square, Old Spitalfields Market, London E1 6EW. Tel: 08000 191 704