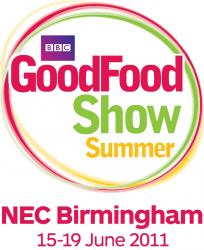 Fans of the MasterChef television series might want to take themselves along to the BBC Good Food show summer at the NEC Birmingham from 17 to 19 June for the live shows featuring judges John Torode and Gregg Wallace.
At the event the MasterChef Live Challenge, which is sponsored by the people at Plenty, the household towel company, will have sixteen members of the public competing, cooking their own signature dish live on stage for John and Gregg. Competitors will bring their own ingredients, and of course their own culinary skills but they will have the benefit of using top flight equipment in creating their dishes. The Live Challenge is new to the BBC Good Food Show and each of the first two day's winner will compete in a 'Grand Final' on Sunday 19 June for the crown 'MasterChef LIVE Challenge Summer Champion June 2011'.
As well as the Live Challenge John Torode and Gregg Wallace will joined at the MasterChef Experience during the show by a host of fellow judges, past champions and familiar MasteChef faces including the 2011 Champion Tim Anderson together with finalists Tom Whittaker and Danesin Medio.
Visit the BBC Good Food Summer Show site for further information about the event as well as for ticket information. You can also find out more about the competition and to download an entry form.
BBC Good Food Summer Show, NEC Birmingham, 17 to 19 June 2011