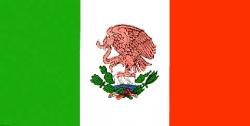 If you love all things Mexican, then this month marks a string of events to enjoy
Marisqueria at Borough Market, London: Tues 13 and Wed 14 October
Mexican 'celebrity chef' Monica Patiño will be sharing her knowledge of Mexican seafood as the Tourism Board recreates a traditional, rustic market stall at Borough Market. Come and enjoy free samples of authentic Mexican fish dishes as well as Mexican beer. FREE: 12.30pm – 3.30pm

Mexican Season at Fortnum and Mason, Piccadilly: 12-16 October
From 12-16 October Fortnum and Mason will be celebrating Mexican Season. On the 14th at 11am Mexican 'celebrity chef', Monica Patiño will be holding a cookery demonstration in St. James' Restaurant on the use of Mexico´s famous savoury chocolate dish – mole. FREE: Call 0845 602 5694 to reserve a ticket.
Alongside this Patiño has designed a bespoke menu for the Galley restaurant – with specials such as mole chicken. Call Fortnum and Mason on 0845 602 5694 to pre-book your table.
On 15 October at 6.30pm the acclaimed author and award-winning travel journalist Isabella Tree will be hosting a talk based on her book 'Sliced Iguana: Travels In Mexico' £10 per ticket, including a glass of wine. Pre-bookable:
Reservations can be made by calling 0845 602 5694
Fortnum and Mason will also be featuring and stocking a selection of luxury Mexican produce throughout the week.
Moctezuma: Aztec Ruler – The British Museum, London : ongoing til 24 Jan 2010
The British Museum has already commenced its celebration of Mexican Season with its very own unique agenda of events. With its programme now gathering momentum, the timetable encompasses Mexican film, music, lectures and performances. It has been described by The Times as the season's 'biggest show".
To book and for more information visit www.britishmuseum.org or call 0207 323 8000.