Real ale fan and one of the masterminds behind London microbrewery Pressure Drop, Sam Smith is a man who knows what differentiates sheer nectar from mere beer. He reckons,'these are exciting times for beer lovers, with new micro-breweries and craft-beer pubs opening weekly.'
His festive cheer is improved further by the prospect of many restaurants improving their beer offerings, and opines both variety and quality is on the general up-and-up. According to Sam, ale's a canny buy, with the best imported craft beers commanding the same price as some very mediocre wines.
Good news, then, for ale fans and those looking to please one both. So, with minimal preamble and no further ado, Sam reveals his top tipples:
Magic Rock Brewing-'Rapture'
"A red ale seems very appropriate for Christmas, and this one is a firm favourite with me and many craft beer fans. Fruity, hoppy, and red, my only regret with this beer is that it's not more widely available. But that's craft beer for you. These guys are based in Huddersfield and consistently produce absolutely delicious beers."
Available from Ales4You
Beavertown-'Smog Rocket'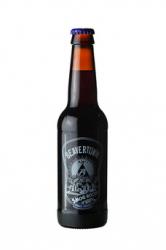 "Beavertown are close neighbours of ours, quite new, and are producing some great beers. They started out in the very enjoyable Duke's Brew & Cue in De Beauvoir, where you can still buy their beers on cask while chomping on some fantastic American-style BBQ. I recommend the beef ribs. The'Smog Rocket' is a smoked porter- a dark, smoke-y beer that's great for this time of year."
Available from Beermerchants
Mikkeller-'Beer Hop Breakfast'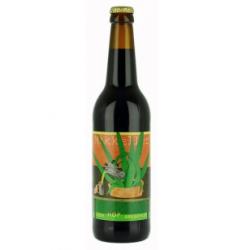 "A delicious oatmeal coffee stout from the legendary Danish brewer. Dry-hopped with American Simcoe and Columbus hops to give a beer that combines fruity fragrance of the hops with dark, roast-y coffee flavours- hence the'breakfast' name. This is a stout for people who think they don't like stout. Promise. It ain't cheap, but what the hell, it is Christmas."
Available from Beers of Europe
Thornbridge-'Wild Swan'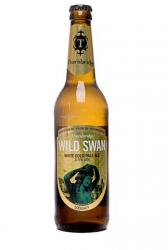 "This'session' pale ale mimics the hoppy punch of American pale ales but with a lower ABV to suit the greater, ahem,'thirst' of British drinkers. At 3.5% you can swig away at this pretty much guilt-free. I enjoy a lighter beer like this as a kind of palate-cleanser after a heavy lunch, when I can't face the thought of drinking port in front of Top of the Pops."
Available from Waitrose and Ocado
Nøgne Ø-'Underlig Jul'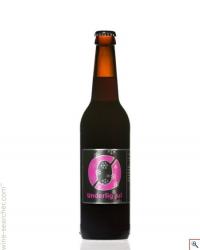 "An honorary Norwegian through family connections, I had to include a beer by these top brewers from Grimstad. This is also my token'Christmas' beer, translating as'Peculiar Christmas'. It includes spices and a rich fruit flavour, like Christmas cake in a glass. With hops. Not everyone's cup of tea perhaps, but then neither are mince pies."
Available from Beers of Europe
For more information on the Pressure Drop brewery, follow @PressureDropBrw on Twitter.