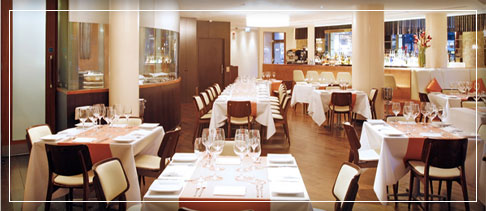 On Thursday 28 May 2009 Moti Mahal will launch a new menu highlighting recipes of rural corners of India that has been inspired from the tales and experiences of Head Chef Anirudh Arora's voyage across the ancient 'Grand Trunk' Road.
Moti Mahal, the chic Indian restaurant in Covent Garden, is celebrating India's culinary roots with the launch of a new menu that resurrects time-honoured dishes from rural India. The new menu introduces a culinary narrative highlighting long-forgotten recipes from along the Grand Trunk Road.
The GT Road, which covers 2500km, is the inspiration for the menu as it is the artery that pumps life through India. Built in the 16th Century by Emperor Sher Shah Suri, to connect Agra with his hometown, Sasaram, the road was soon extended westward to Multan and then eastward to Sonargoan. Today, the Grand Trunk Road in India starts at Kolkata in the far-east and navigates the breadth of the country through Varanasi, Delhi and Amritsar before entering Pakistan.
In a quest to understand India's history and its influence on Indian regions and dishes, Head Chef Anirudh Arora has travelled the length of Grand Trunk Road, starting from the shores of Bay of Bengal and covering the expanses of the Indus and Gangetic plains. In what became a hugely personal journey, he spent his time interacting with families, villagers, vendors and experts to rediscover the origins of Indian cuisine. Inspired by his experiences abroad, Anirudh has created an entirely unique menu at Moti Mahal.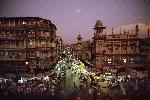 To connect the cities and travel across the country on this ancient road is to truly comprehend the scale of rural India. Anirudh has connected the spices, scents and traditions found along that road, to create a menu that encompasses the essence of Indian cuisine. As has always been tradition in India, the new menu at Moti Mahal is devised to celebrate rustic familial style dining, to inspire family and friends to dine together and engage in a joint culinary experience. The menu follows the path of the GT Road and true to Indian custom dishes will be delivered in fluid succession as they are ready to be served.
The recipes found on the menu have been handed down among generations, tempered by the conditions of nature and time. Nostalgic and traditional dishes include the Bhalla Papadi Chaat, a tea-time favourite discovered in the "gallis" streets of North India, with crisp fried pastry and chick peas; and the sublime Qabali Seviyan, a vermicelli and masala chicken supreme tossed with pine nuts and baked with egg custard.
This menu is a celebration of the rural bounty of India, designed to offer diners an experience of true Indian recipes. By accentuating new tastes and unique flavours from India's richly woven history, the new menu at Moti Mahal is a feast for the senses.